If your business has slipped out of the local map pack rankings or you never made it into the local map pack in Google's search results, we have three tips to put you over the top. Most business owners simply claim their Google My Business (GMB) listing and never touch it again. However, some of your competition hire SEO agencies to help them in appear in the map pack.  Our position on engaging an SEO agency is that can be highly beneficial. Before making a decision to hire an SEO agency, though, we highly recommend that you look at their past work and fully understand what resources they offer. Ask them to show you results of previous clients who are now in the map pack after working with them. Additionally, you will need to understand what resources they can bring to improve your search visibility.
Many SEO agencies have tremendous competence when it comes to technical SEO and content marketing. Some, however, fall short in the link-building department. Ask them what kinds of links they build for their clients. Ask them if they partner with a white label SEO program to supplement their link-building efforts. We believe it's absolutely fine to use a white label SEO service as they have relationships with hundreds of websites who may provide links to your website. We highly recommend you take a quality over quantity approach when it comes to link-building. This article, however, will focus on three things you can do to improve your Google My Business listing. If you already work with an SEO agency, send it to them as a punch list.
Killer Tip 1: Google Services
Google has been busy in 2018 and 2019 building out a suite of Google My Business features.  The first and most important of those new features is Google Services. Google Services allows you to list your products and services in great detail right on your GMB listing. Your goal will be to replicate your products and services page or pages on your website. You may remember when you initially opened up your Google My Business account that you selected from three categories to describe your business. These may or may not most accurately describe your business. Google Services now allows you to manually input your products and services and provide as much detail as you would like.
You'll find some simple instructions below to show you how to begin entering your services into your GMB listing.
Step 1: Once you log in, select the info tab and then services
Step 2: Start entering your services. Enter one service at a time. Keep entering in your products and services until you have listed every service.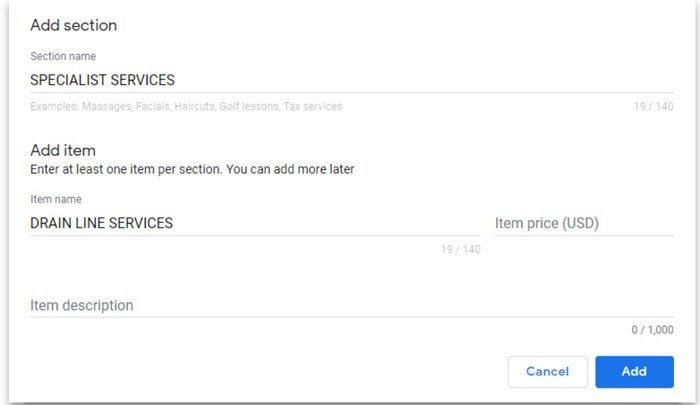 Killer Tip 2: Google Posts
Google Posts is a great feature that lets business owners blog directly on Google My Business. If you are currently blogging, we recommend that you post 50% of your blogs on GMB. These blogs can be written much the same as the blogs you write on your website. We recommend tweaking the blogs you write for Google Posts by including information about local events, landmarks, and even other businesses (not competitors of course). This helps Google understand where you are located, which will help your rankings.
We recommend that you blog once per week on Google My Business. If you are not able to blog once per week, try to at least blog twice per month if possible. Posting your blogs on GMB is super easy. Check out our three-step instruction list below.
Log in to Google My Business
Go to the left-hand nav bar, then click on "posts"
Choose "write your post". Instead of writing it, cut and paste the blog you wrote for your website in that field
Killer Tip 3: Google Q&A
Google Q&A is equivalent to an FAQ page on a small business's website, with one exception: it is interactive. That makes Google Q&A a very powerful tool to interact with your customers. Although it's extremely exciting to engage with your customers like this, there's one important thing to understand: Google will allow anyone to answer a question posed by users in Google Q&A. That means you need to answer such questions quickly or you risk having a random person answer for you. You should be able to avoid this as Google offers a GMB app that will tell you when a question is asked. Make sure you are logged into the same Google account that is associated with your Google My Business listing.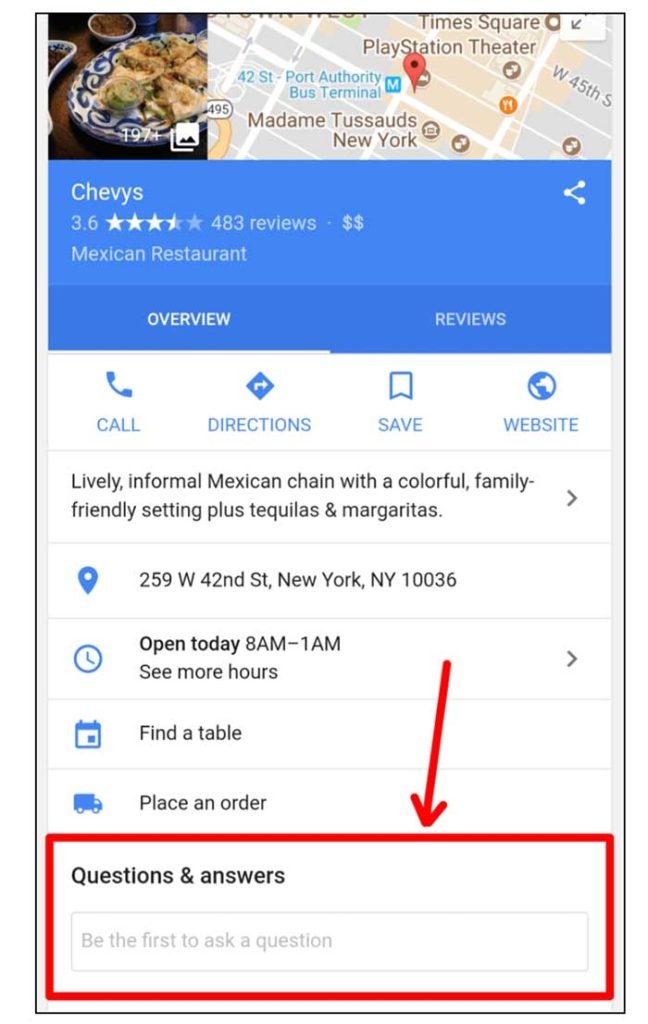 Putting It All Together
We hope that you employ these tips to improve your search engine visibility. We believe that you will begin to see a move up in Google's local map pack once these tips are implemented. Keep in mind that writing one, two, or even four blog posts on Google My Business will not be enough to put you in the map pack. Google likes to see consistent behavior and will look for subsequent posts as confirmation that you are a good resource to show search engine users. The other two tips can be accomplished in their entirety right away. Tackle those first and move on to Google Posts after that.