In our world today, there are lots of misleading information that are going around the web, you get to see pop-ups as you surf the internet, even in our daily newspapers and magazine;  ads of new product and pills are all available to guide you through in weight loss and muscle gains. With this, many have been victims of some hoaxed lifestyles, that is the main reason this guide is sure to lead you to the right path of a proper weight loss plan to change your body.
It is no exaggeration to stress the fact that millions of people are trying their possible best with every capable resource at their reach to lose weight and afterward, they seem to be gaining weight back. With this occurrence, one needs to understand that the total body weight is divided into two segments which are a. the weight of the body fat and b. The weight of the rest of the body; this is composed of the bones, the skins, the muscles, tissues, cartilage and the body organs.
Am I Ready to Lose Weight and Gain Muscle?
Yes, it is possible to lose your body weight and gain muscle at the same time! This will help change your body to that prominent shape and figure you might wish to have even amongst different gender. Aside from these desires, it is essential to focus on losing weight and gaining muscles because excess fat is detrimental to your health, extra body fats cause more strain on your muscles, your heart, as well as your lungs.
As a result of this, diabetes, kidney failure, heart diseases, and high blood pressure creep in. With your strong commitment, hard work and consistency, you can strongly fight this as you enjoy a healthy lifestyle.
Some people make use of the BMI (body mass index) to gauge their body weight which does detect the weight of the body fat. The body fat is made up of the adipose tissues which increase the body weight and size. In this case, we highly recommend a balance between the ratio of body fat and other weights of the body components.
Here are The Three Tips!
Right Dieting
For you to have that perfect figure that you desire, a balanced and adequate feeding routine will help you treat yourself instead of cheating yourself. Naturally, daily intake of the right diet fights fat and other issues that can be developed in the body due to one reason or the other.
It is highly recommended to consult a professional in the Nutrition and dietetics field to help you through dieting in the right manner, rather than following all those unprofessional feeding routines on the internet.
Temporarily, before this consultation, you can try out food with a good source of protein such; beans, fish, and turkey that help you build the muscle. Fresh vegetables also aid in weight loss. The combination of these two will produce a befitting result.  Your breakfast, lunch, and dinner are of extreme importance, also note that your effort will not produce any result if you miss out any!
Exercising
Another effective way to lose weight and gain muscle within a short period of time is exercising. Exercising involves weightlifting training as it helps in building the body muscles; it also helps the body metabolism to function properly at a faster rate.
Weightlifting training exercises such as pushups, squats, and other exercises help you shed those fats from your body. Additionally, they ensure the adequate pumping of blood through the bloodstream to deliver nutrients to other parts of your body. You can complement your training with every other extra activity that involves cycling, running, swimming, and aerobics. These activities help effectively to lose your weight and gain muscles at the same time; you will be astonished at the result you will experience.
Being consistence with exercising is beneficial! Despite the fact that some people refer to exercise as being monotonous, it will give you the best result that you desire. Nevertheless, make sure you consult a professional as well.
Drink Enough Water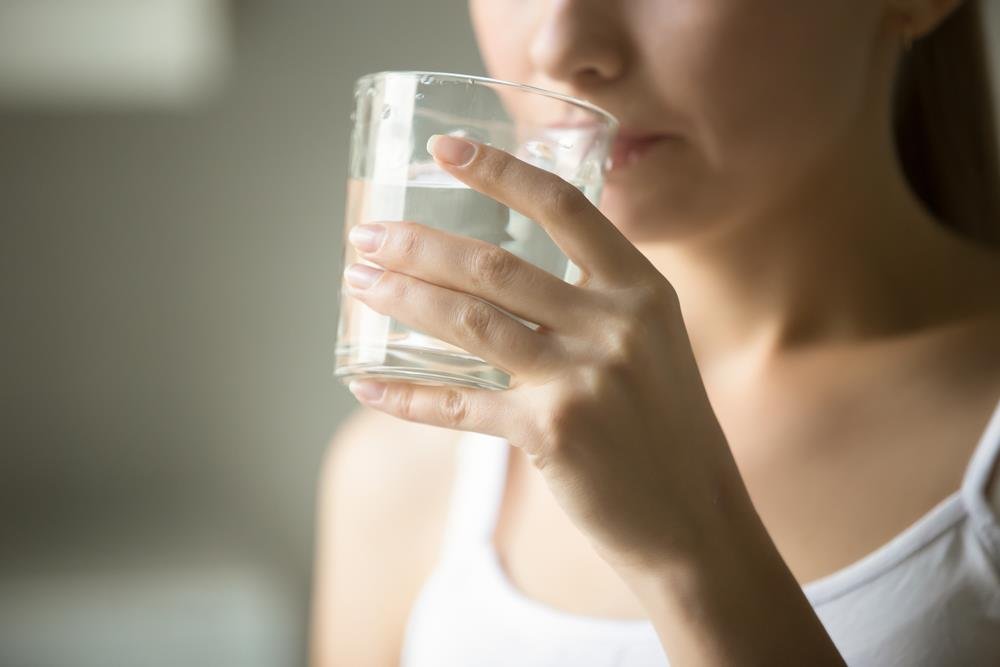 Our final tip on how to lose weight and gain muscle will help speed up your digestive system processes, the faster it works, the less body fat you have. Regardless of how drinking of water might sound to you, it is highly effective to quickly lose weight and builds muscle.
The following tips above are highly recommended and efficient, these goes beyond all those falsified and misleading products we buy out there, no adverse effect, all we want for you is an awesome effect that will change your body for a healthy lifestyle and pleasant appearance.