Studies have shown that music education at an early age helps support language skills and overall intelligence. However, it can be hard to expose your preschool-age child to music as a busy parent, especially when you aren't very musically inclined yourself! Educational mobile games can be a great solution for moms and dads who want to introduce their children musical concepts before they are ready for formal music lessons. Here are 6 fun music education apps for kids under 5!
#1. Bandimal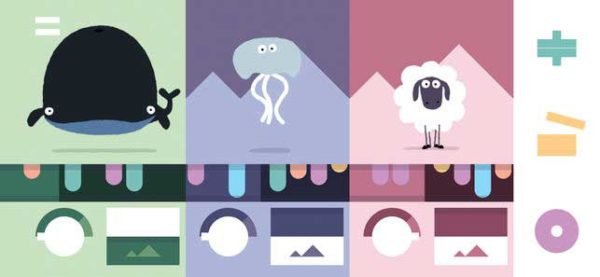 This game is perfect for little composers! Bandimal is simple to use and lets your child create their own songs on a kid-friendly digital audio workstation. Your kids can swipe through the 9 different animals (representing different instruments) to create multi-layered tracks and even make their own drum loops. If your child loves to create things and makeup songs, this app is totally worth the price.
Platform: iOS
Price: $3.99
Ads: No
In-App Purchases: No
Ages: 4+
[appbox appstore 1065440354]
#2. Tongo Music- For Kids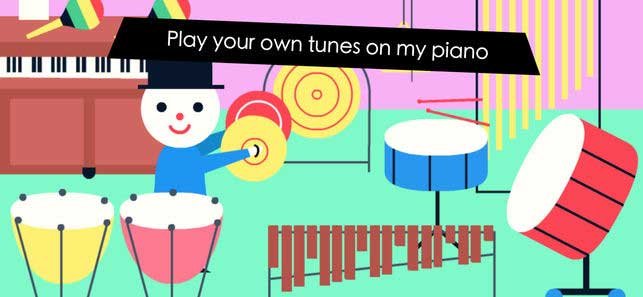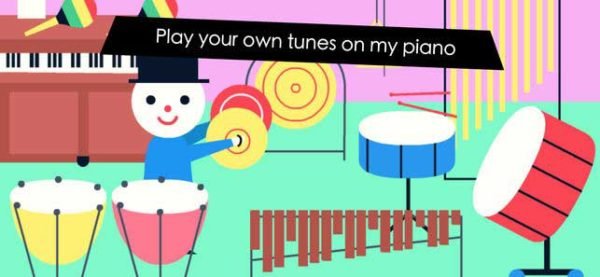 Tongo Music is a perfect app for introducing your child to classical music. The app is equipped with cute illustrations and audio samples from famous classical composers like Mozart, Haydn, and Beethoven. Your child can try out the different percussion instruments and tinker around on the piano as well. If your preschooler is curious about music, then this app is an excellent introduction!
Platform: iOS and Android
Price: $2.99 (Apple), $2.49 (Android)
Ads: No
In-App Purchases: No
Ages: 4+
[appbox appstore 1146991999]
[appbox googleplay air.com.firstconcert.DMA&hl]
#3. Mussila
This game is quirky, fun, and oddly addictive; the best part is how Mussila teaches your child about music without them even realizing! The goal is to progress through the different levels by listening and answering questions correctly (i.e. is this sound a violin, a flute, or a guitar?). After 5 levels have been completed, you get to jam with the Mussila band by giving each character a different instrument. This game is best for elementary school-aged kids who already have a general understanding of the different instruments and basic notation, such as whole notes and rests.
Platform: iOS and Android
Price: Free
Ads: No
In-App Purchases: No
Ages: 5+
[appbox appstore 1287981140]
[appbox googleplay is.rosamosi.mussilamma&hl]
#4. Piano Dust Buster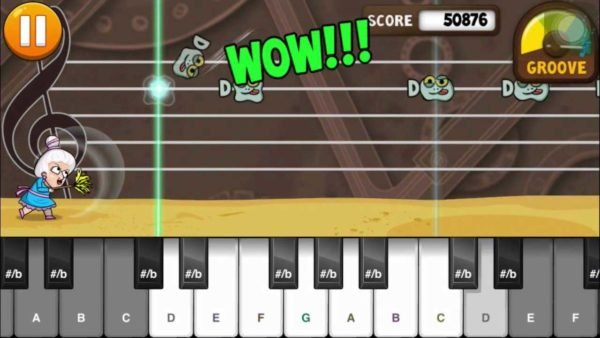 Piano Dust Buster is kind of like Guitar Hero for piano. The big difference, though, is that you play with your own instrument instead of a toy one, so playing the game actually does help you improve! The idea is that you place your phone or tablet above the piano, select the song you want to play (they offer both classical and contemporary music) and then help Granny sweep up the dust bunnies by playing the correct notes on time. This game is great for any level of piano skill because you can adjust the difficulty. You can use the game to learn how to read music, or you can just learn songs. This game is great for kids of all ages, and even adults!
Platform: iOS
Price: free
Ads: Yes
In-App Purchases: Yes
Ages: 4+
[appbox appstore 502356539]
#5. DoReMi 1-2-3
Do Re Mi 1-2-3 has a variety of music-related activities and comes equipped with bright colors and cute animals which make it perfect for preschool-aged kiddos! The main focus of the game is major scales and pitch recognition. Your child can also compose and record melodies and play them back. As your child plays through the game, it automatically adjusts to your child's skill level to keep it just challenging enough to be fun. This game is great for kids who are just starting to get interested in music but don't have a lot of knowledge yet.
Platform: iOS and Android
Price: Free (iOS), $0.99 (Android)
Ads: No
In-App Purchases: Yes
Ages: 3+
[appbox appstore 479692413]
[appbox googleplay com.creativity.doremi&hl]
#6. TuneTrain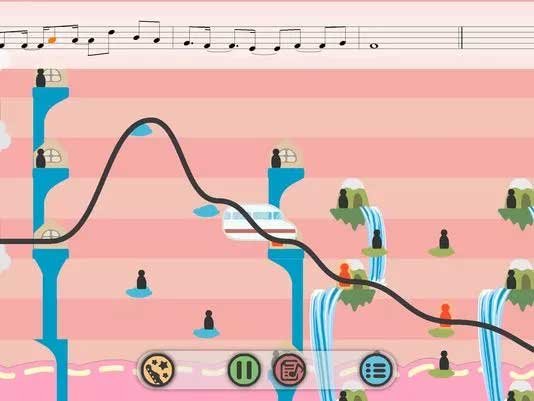 Tune Train is great for preparing your child for reading music. Kids use the app to draw a train track representing a melody, subtly teaching them the basics of music theory and music composition before they even realize it! Kids can record and edit melodies by rearranging the train tracks. This game is great for kids who are just starting on their musical journey but need a little bit of help understanding the concepts of music theory.
Platform: iOS
Price: Free
Ads: No
In-App Purchases: No
Ages: 4+
[appbox appstore 702713073]