Introduction
In 2018, Microsoft's revenue for cloud and server services grew 18% year-over-year, and this included a whopping 98% jump in Azure revenue. The company's total revenue for the year was $28.9 billion. In the third quarter of 2019, total revenue was $30.6 billion, and Azure still recorded a growth of 73%. Analysts predict plenty of growth in Microsoft's cloud infrastructure business going forward.
So, what does all this mean for anyone seeking a career in the cloud or the gaming business? Should you go ahead and take a Microsoft Azure certification to level up your skill-set? Why is Azure so popular and how is it beneficial to the gaming industry?
These are the questions that we shall address in this post. Without further ado, here is everything that you need to know in this regard.
What is Microsoft Azure?
Microsoft Azure, formerly called Windows Azure,  is a public cloud computing platform designed for developing, hosting and managing applications off-site. It includes several components including SQL Azure, Net services and a cloud operating system. The cloud service runs on computers located in Microsoft's data centers.
Some of the cloud services that Azure include are, analytics, compute, networking, hybrid integration, storage, IoT, security, AI and machine learning, containers, databases, DevOps, and several others. The service is widely considered to be an IaaS (Infrastructure as a Service) and a PaaS (Platform as a Service).
Today, Azure has about 54 datacenter regions and a robust global network that provides high performance, secure, and scalable services, to meet current and emerging infrastructure needs. These infrastructure needs are critical for global gaming ecosystems that require developers of all sizes to be empowered to reach gamers across the world. This explains why it is essential for developers to undergo Microsoft Azure training and gain expertise in its concepts.
Why is Azure Popular?
There are several reasons why most organizations choose Azure as their cloud computing platform. Here are a few of the more important ones.
Unparalleled enterprise-level cloud infrastructure. Microsoft Azure offers the ideal platform for digital transformations and is the only hyper-scale cloud that provides data, application platform, identity, security and management in a single package.
Interoperability. Azure allows users to develop hybrid applications on-premise, in the cloud and on mobile devices. It also supports open standards and internet protocols like HTTP, REST, SOAP, and XML as well as SDKs for Java, PHP, and Ruby.
Efficient pricing model. Pricing models are primarily based on consumption which is attractive to small and big businesses alike that only want to pay for what they use. In most cases, users only pay for computer processing time and storage. This means that the cost of building, debugging, testing and distributing is highly reduced.
Scalability and flexibility. Scaling up on the Azure platform is as simple as flicking a switch which means that users can scale the infrastructure to their needs and only pay for what they need when they need it.
Familiar services. Since most people across the world are used to windows services on the Windows platform, there is a sense of familiarity that means the learning curve is highly reduced. Additionally, support services and resources like TechNet and MSDN are readily available to users.
Strong partnerships. Microsoft Azure powers several multi-million-dollar commercial cloud agreements seamlessly including game developers like Ubisoft (makers of 'Rainbow Six Siege'), Next Games (makers of 'The Walking Dead: No Man's Land') and 343 Industries (makers of 'Halo 5: Guardians'). Such partnerships instill confidence and make other developers want to join in.
How Azure Can Be Beneficial for the Gaming Industry
The gaming industry generated $134.9 billion in 2018, which was a 10% increase from 2017. These numbers demonstrate that game development is big business. Games have evolved into digital, always-on services that are powered by client-server architectures which means that hosting and operating needs have tremendously increased.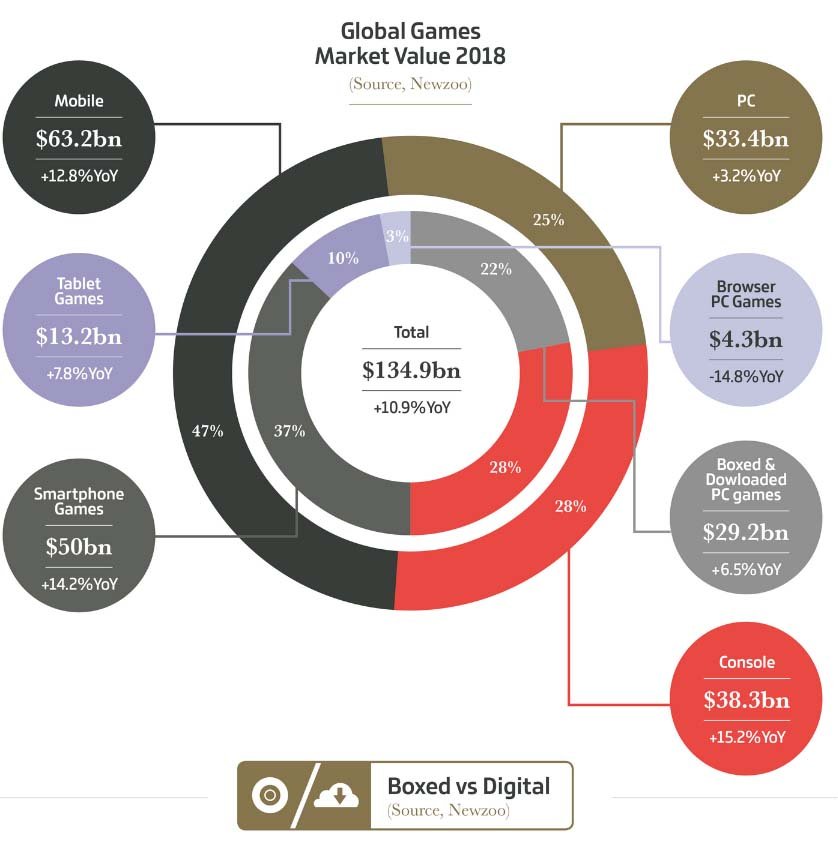 Azure services empower each phase of the development lifecycle from design, creation, hosting, testing, publishing, monetizing, measurement, growth, and engagement. Some of the direct benefits that Azure offers the gaming industry include:
Worldwide presence: Azure covers more global regions than any other cloud service which makes it vastly beneficial to the gaming industry since it connects developers and more than two billion gamers worldwide. The cost, footprint, complexity, and time required to operate on such a scale has been made accessible which means that everyone, especially game developers and gamers can be happier.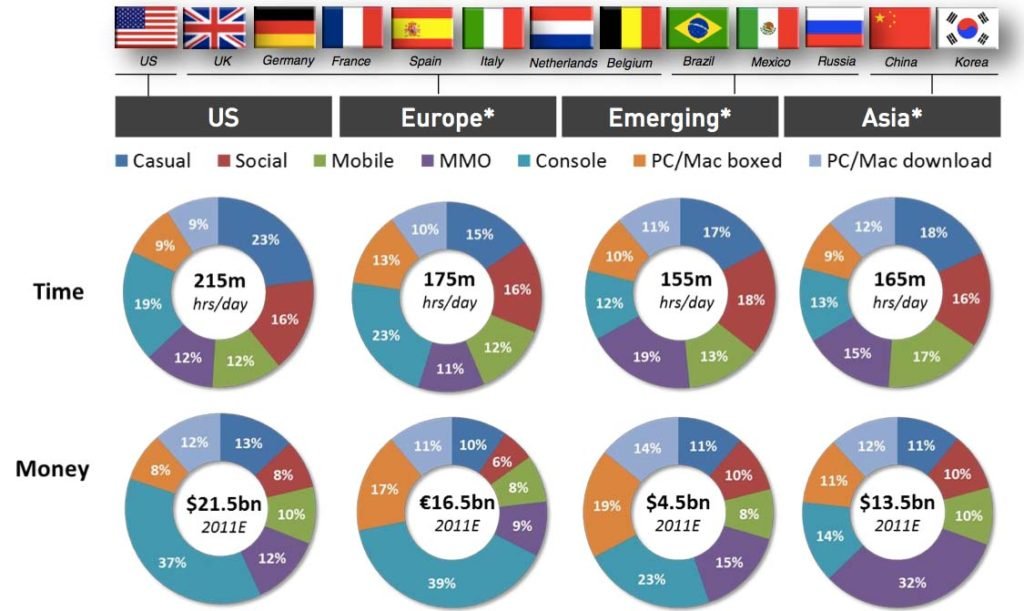 Open platform: Azure does not limit game developers to any operating system, database solution, or gaming engine. As such, developers are free to create any game that they want, for any platform that they want to reach gamers on. Additionally, gamers using different platforms are not limited to the different ways that they can enjoy their games.
Security: Azure delivers a wide variety of security features, capabilities, and tools, that enable game developers to secure their games or platform, as well as, maintain control and privacy, meet compliance requirements like GDPR, and ensure transparency.
Scalability: Most games go through cyclical usage patterns that can be expensive to maintain without a service that scales with requirements. Azure offers exceptionally high levels of scalability which means that the cost of maintaining services doesn't have to fluctuate and affect gamers or developers. Essentially, developers only pay for what their customers use.
Compute: Azure gaming developers can choose from a wide array of memory optimized and compute setups that can run on windows and/or Linux virtual machines. This capability allows developers to effortlessly run legacy and modern game services, workloads and servers including microservices, autoscaling, etc. Azure, therefore, gives games and developers much-needed reliability to run any game whether it's a AAA game or an Indie game.
Networking: Azure offers vast experience and a robust network consisting of more than 130 edge node locations and 70,000 miles of undersea cable and fiber systems. This allows for a wide array of networking options including scalable, fast and secure connections between gamers and developers in Azure regions across the world.
Data: Azure delivers global data, analytics, and high-availability solutions based on big data solutions and relational databases which are both the most popular methods used to design applications, process data and store data in the cloud.
PlayFab for cloud-based development. Microsoft acquired PlayFab which provides managed gaming services, comprehensive LiveOps capabilities, and real-time analytics. Together, PlayFab and Azure are a powerful combination for game developers bringing together reliability, enterprise-level security, global scale, and gaming services under one banner.
Over to You
The features and benefits that Azure delivers to game developers make it the platform of choice for a lot of developers. It is undoubtedly the favorite platform for many large and small developers because it is actively thinking about the future of the gaming industry. All this is excellent news for both game studios and gamers. The question to ask yourself is, are you ready to jump in now and ride the crest of these developments? If you are, then a Microsoft Azure course is undoubtedly the best place to dive in.