The best torrent client offers to give you access to download authentic torrent files that are legitimate with optimum features and benefits. Torrent clients are generally referred to as downloader, they are the software and Application to make this downloads possible.
However, there are lots of torrents clients that course more arms to the system you are downloading to, this occurs inform of malware and other stuff. So what is the best torrent client?  With the list of the best torrent client that's been reviewed and certified stated below, you can sit back and enjoy as you leech (download) each client site.
Best Torrent Clients for 2022;
qBittorrent automatically sends an email when you are done downloading. It is openly sourced with simple functionality for a vast number of users. It comes with lots of advantages; Light weight, as it is highly efficient, and fully featured with Handy Built-in video player.
Also, inbuilt multiple search engine is installed with it. This client is rated as the best with its remarkable features of RSS subscription, Remote Control and password protection for advanced security. qBittorrent is available for Mac OSX, Windows and Linux users. Let's state some functionality; Magnet link support, DHT support, Torrent creation, IP filtering, encrypted connection, UPnP support and more.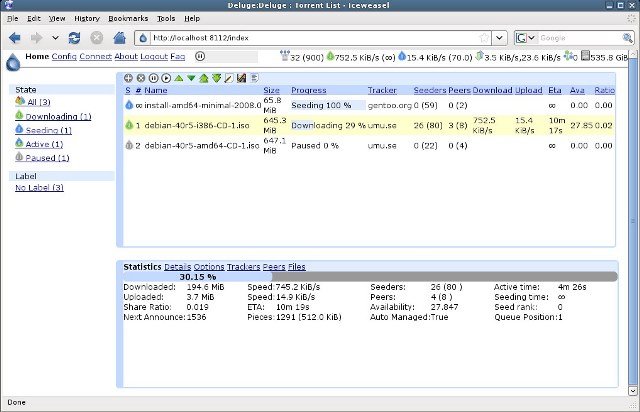 Deluge client has strong download engine that supports; Proxy, uTorrent Peer Exchange, password, and files download. This torrent client is highly effective because there is no ads and bloatware in the program as numerous plugins can be installed.
Despite being one of the oldest clients, It also has a swift web-based interface with open source. Deluge client is beautiful with its light weight feature and it is available on Windows, Linux, OSX and FreeBSD for you to download.
Utorrent client was launched in 2005! So it has its reputation. So familiar with torrent Leechers with easy access available on Windows, Mac OS, and Android as well. It has similar features with of BitTorrent clients as it been maintained by BitTorrent for over a decade now. It supports Magnetic URL and download. It is light weight and User-friendly. uTorrent is said to have an upcoming version of a web browser from the News that came up on the 21st of April 2017.
BitTorrent is also another great client as it offers a rebranded version of uTorrernt in the form of an app. It is featured with a pleasant and appealing interface to vision, Pro-clean and soft Navigation.
It also allows User torrent files creation and conducts multiple processing for easy accessibility. BitTorrent client has the most superior way of sharing large files through the internet using the peer-peer technique. It is super available on Windows, Mac OSX/MacOS, and Linux.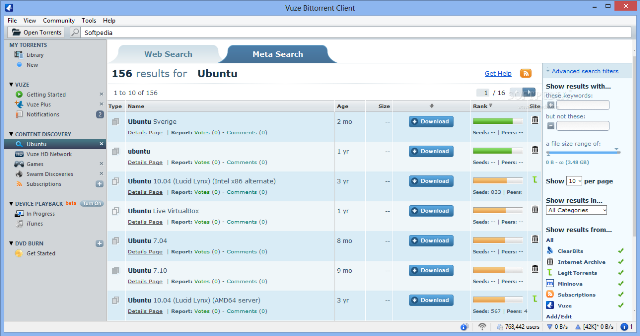 The client was formerly revered to as Azureus. During download, its folder is attached with iTunes for Mac users; it is also available on Android devices and Linux. It allows Peer-Peer techniques as there are also lots of useful settings. An incredible downloader that features Notifications, Media player, Bandwidth control, remote controls and support plugins.
ALL THE BEST TORRENT CLIENTS (DOWNLOADER) LISTED ABOVE ARE 100 % FREE AND CAN BE EASILY OBTAINED.