Technology breakthroughs are changing every aspect of our life. Thanks to the implementation of technology in business, companies are able to streamline their processes and boost productivity while reducing operating costs. This was not always the case.
For example, offices of the past were cluttered with paper documents. Remember those bulky filing cabinets that took up your entire office space? Shuffling through all the cabinets to find one single document was tedious and labor-intensive, right? Not to mention how stressful it can be if you're on a tight schedule trying to meet a deadline.
Fortunately, paper documents are gradually becoming replaced by digital files. People have acknowledged all the flaws of paper-based document management and decided to make a switch towards a digital work environment. This is accomplished by transforming paper documents into digital form. Although the use of paper is not completely eliminated, it is toned down to an acceptable amount.
The benefits of electronic document processing are manifold: from cutting office supply costs to saving space to making information sharing easier and more secure. Besides the obvious gains, companies that go paperless also help in protecting the environment.
At the front of the paper-to-digital transition are PDF (Portable Document Format) files and tools that can manipulate and modify PDF data. PDF has been around for awhile now and it's the most used file format for storing and archiving business data. The main advantages of using a PDF in a business environment are that it works on any operating system, document formatting is maintained and PDF files can be password protected.
When it comes to handling PDF files, there is no alternative to a dedicated PDF software that can deal with tasks such as PDF conversion and editing. Having a tool that has it all when it comes to working with data locked in PDF is a huge productivity booster.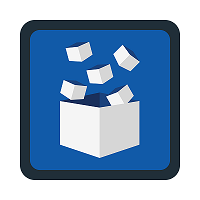 One such tool is Able2Extract Professional 12. It is a PDF solution that gives you full control over all aspects of PDF related work. Whether you need to convert a PDF file,  edit PDF content, fill PDF forms or redact sensitive information, Able2Extract can pilot you through all of it without skipping a beat. To give you a better idea how Able2Extract can help, we'll cover some of the most noteworthy features.
PDF Conversion
Yes, PDF is the most popular file format for archiving important business documents such as contracts, presentations, invoices or financial reports. However, there are times when you need to convert your PDF file to Word, PowerPoint or Excel to get the job done. Able2Extract is not only capable of converting PDFs to other file formats but also has the ability to create PDFs from other file formats. Additionally, the built-in OCR (Optical Character Recognition) technology facilitates the extraction of data from scanned documents.
When it comes to PDF conversion, one trademark feature particularly stands out – Custom PDF to Excel conversion. This feature enables you to fully customize and refine how you want to extract data from a PDF file to MS Excel spreadsheets. Check out this PDF to Excel demo and learn how to get the most accurate tabular data conversion.
PDF Editing
Although it is a good thing that PDFs are not editable by nature, sometimes it is necessary to make some tweaks and adjustment. With Able2Extract, office professionals can tailor their PDF documents however they want. On a document level, you can delete, move, resize, scale, rotate, insert and extract PDF pages. On the other hand, if there is a need to make adjustments to the content, there are plentiful options to choose from: add or delete text, images, vector shapes, change the font style and size, adjust alignment and line spacing.
PDF Redaction
Having a proper tool that can prevent anyone from viewing confidential data like customer account information or transaction details located in a PDF file is more than useful. This is where PDF redaction comes into play. With the redaction option, users can permanently black out any part of a PDF file without having to worry about sensitive information leaks.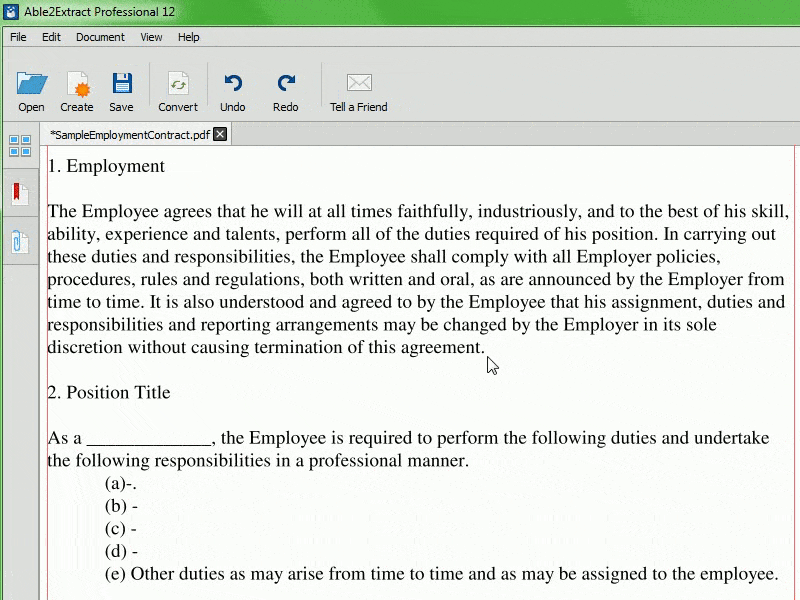 PDF Annotation
Every business thrives when there is good understanding and collaboration between team members. Today, more than ever, professionals need to overcome various obstacles related to cooperation between colleagues that have to edit and review the same documents. PDF annotation feature allows them to do just that. They can use one of 12 annotation options to leave comments, highlight or strikeout text and more. Everyone can see the changes that are made and act upon the instructions.
PDF Forms
If you work in an industry that heavily relies on information collection and data analysis, you're no stranger to PDF forms. Having a dedicated PDF software that can fill out and edit PDF forms is a must if you don't want to fall behind the competition. PDF form filler and editor such as Able2Extract makes working with PDF forms easier and more flexible. You no longer need to print, fill in and scan your forms into a PDF. All you need to distribute, track and manage your forms are a computer with Able2Extract Professional installed on it. Office workflow is improved as there are no more issues associated with paper forms.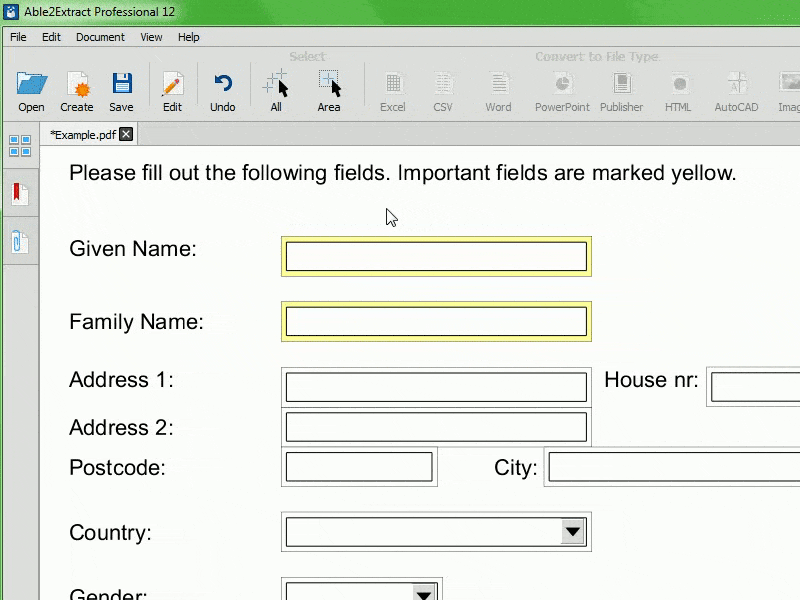 If you are interested in making your office paper-free, you'll need an all-in-one PDF solution like Able2Extract Pro 12. You can download a free trial and see if it meets all of your document management needs.