Introduction
Smart homes are becoming much more common as our technology becomes more advanced; they and the home automation included in them are a far cry from the TV lift mechanisms which constituted the extent of home automation at the beginning. When home automation began, the best it could offer was a way to expand the amount of space available in a house, or make someone's life easier in some small ways. Our current technology is able to offer a lot of different benefits.
The Home which Google has unveiled has a number of automated processes and devices attached to it, but not all of them have to be in every home. Google has allowed people to choose what they want in their homes, as that will differ depending on what the people who live in that house want for themselves. The different devices all have different means and uses attached to them, and this article aims to show at least some of them, to give an idea of what they do.
Google ChromeCast Audio
These are smart speakers, which are speakers which are not tied to an audio device but can instead be controlled by a smart device such as a phone or a computer. It seems likely that Google will work for a variety of music streaming services, allowing for a wide variety of music to be used. The use of a computer to control speakers means that people will not need to adjust the speakers manually, but will instead be able to do so from the comfort of a chair or sofa.
Nest Thermostat
The Nest thermostat is a smart thermostat which can be controlled by a smart device. It does everything that a normal thermostat does when it comes to boilers and hot water – the Nest thermostat allows for remote control of the heating in a house, which can be useful when plans change suddenly. What a Nest thermostat really stands for is control – control over the surrounding environment, and better control over the heating and the money which is spent on it than would otherwise be possible.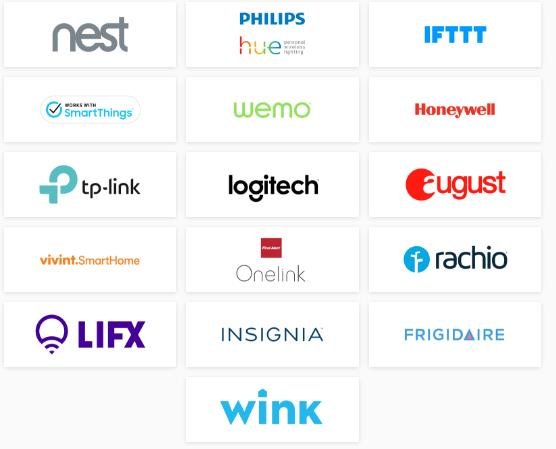 LIFX
LIFX bulbs are easy to set up and use the home, and they are well loved for that reason. Rather than needing to sync them to a hub, users of LIFX bulbs simply need to set them up where they'll be used and have at it. LFX is slightly more expensive than other bulbs which do the same things, but they do not require additional equipment, and they also do not burn out so much. LIFX gives homeowners the means to control the lighting remotely and gives an option for particular light patterns if you choose them. The LIFX includes the ability to turn lights on and off remotely if needed.
WeMo Outlet
This is not a Google product per se, but it can be used to make other items in the home compatible with them. WeMo gives the ability to turn anything which it is connected to into an automated device, meaning that smart devices can control them in the same way. There are many advantages to this, particularly for someone who wants home automation but isn't sure where to start, or what to get. It allows him to see what is useful, and what will fit in the home.