With the advancement of technology especially in the field of internet, a lot can be done both in the positive and negative way. Now it's you who will decide whether you want to go with positivity or negativity.
But adults can control themselves from unethical activities on the internet but what about kids? They don't know the difference between the good and bad stuff. It's you who teach them about the world.
So, I have seen parents worrying about how to manage their kids while accessing the internet and websites. Although there are few options available to control the access level but still a lot need to be tracked.
I was also looking for a solution to such issue and came to know that there are many spy apps which can help on this. One such phone spy app is Hoverwatch.
Here we will see about how using Hoverwatch phone spy app, you can control the activities made by your kids.
Hoverwatch Phone spy app Overview
Hoverwatch is an internet security company offering various app for daily use. Recently Hoverwatch has come up with the Phone spy app using which you can track someone's activity on the phone.
It is a Free Cell Phone Spy App which anyone can use. The premium version is also available which we will talk later. The app allows you to track any android phone where the app is installed. Using this you can track your kids/employees. But you are advised to use this app legally.
With the Spy app, you will able to track and record the following-
Phone calls
Text messages
Facebook chats
WhatsApp chats
Camera etc
Also, you can track online activity, contacts, calendar and geodata (GPS) secretly for better use.
How to get started with the Hoverwatch Phone spy app?
To get started with the Hoverwatch Phone spy app, you need to download it. Use the following link to download- spy apps for download.
As you can see in the above figure, it is just a three-step process. Sign up and download the app for free. There you need to create an account online and start monitoring the applications you want to do on your peers.
You can check the below video to get some guidance on the installation of the spy app.
Features of the Hoverwatch Phone spy app
Here are some of the notable features of the app which you should know for better use of the app. Let's see some of that here-
Call Data and Recording
You will be able to record all kind of calls with the detailed log. Also, it will show you the contact name and the duration of the call.
Stay invisible
This is the best one to track someone. The phone owner won't be able to know that something like this app is on their phone till they know it exactly. So, secretly you will know everything without being known to anyone.
Multiple Devices with one Account
This is amazing! With just a single account with the app, you'll be able to track the five different devices. This is very helpful for someone who wants to track multiple people at once.
Here are few others which need your attention-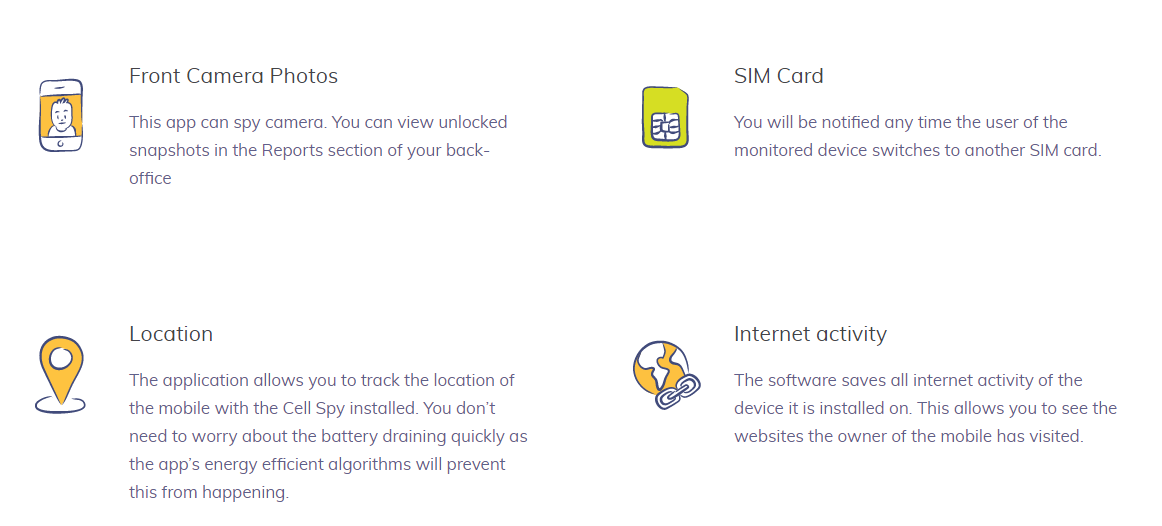 Once you are satisfied, you may want to go for the premium version. If so, you can have a look at the following premium plans which just starts at $1.67 per month.
Conclusion
This was all about how you can track someone's phone without coming into the picture. This is best to track your employees or kids to keep them on the correct track.
What you think, does this app help parents to keep track on kids?