YouTube is regarded as the best online video streaming website in the world. Launched back in 2005, YouTube has become a big thing today and since it was bought by Google in 2006, each and every Android user gets a taste of it on their smartphone. There are a lot of videos that can be found on YouTube for free. Apart from videos, you can also find movies and a lot web series on YouTube. Sadly though, these movies are not for free and downloading stuff from YouTube (both website and app) is practically impossible. People are fed up with this because not everybody has internet access everywhere and because of that, online streaming is not possible. In fact, every time somebody streams a video on YouTube, data gets consumed (be it the same video one has been watching every day).
YouTube also introduced its own offline saving feature, but it was limited to very fewer videos. Also, the videos once 'saved' on the device cannot be shared with others. It is merely the link to a video that gets shared. People dislike this very much, but as they say, there are always alternatives to everything. Thus, here is a detailed list of some apps that allow you to download videos from YouTube (and many other websites) for free!
VidMate
Topping the list is an app that is well known to almost every Android user. VidMate is a popular video downloading app that has earned quite a name for itself. This fame is solely due to the fact that this app is so lightweight yet powerful. You can download videos from YouTube, Metacafe, Dailymotion and even from Facebook and Instagram using the VidMate app. It gets installed very easily and runs smoothly on each and every Android device. Download videos is very easy with VidMate, and you can download the VidMate APK file online (for Android) for free!
TubeMate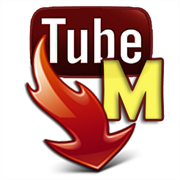 Another popular app that surely leaves an impression here is TubeMate. TubeMate has launched a few years ago and since its release, it has proven to be an effective YouTube video downloader. First of all, it is available for free and secondly, it is regarded as one of the best video downloaders for Android. You can download videos from YouTube, Metacafe, Dailymotion, and Vimeo with the help of TubeMate. It is a great app that works flawlessly on each and every Android device. In order to find out more about that, you can download TubeMate APK online for free.
SnapTube
Another popular third-party online video downloading the app for Android is SnapTube. With SnapTube, you can download online videos for free and with great ease. First of all, it is absolutely safe to use since it does not contain viruses or stuff. Secondly, you can download online videos from a number of websites with SnapTube. Metacafe, YouTube, Dailymotion, and Vimeo are some of the popular websites from where you can download videos from free using SnapTube. It is completely safe to use and takes only a while to download and to be installed. You can download the SnapTube APK file online for free.
YT3 YouTube Downloader
One of the simplest YouTube downloaders for Android, today, is YT3. YT3 is a relatively newer YouTube downloader that is similar to VidMate. With it installed on your Android device, you can download online videos for free. Be it web series or any other full-length videos, you can download either of them using YT3 for free (and without any difficulty). In fact, you can also download videos from social media using YT3. In order to find out more about this great app, you can download YT3 YouTube Downloader APK for free online.
InsTube
InsTube is an immensely popular (although younger) app for Android with which you can download videos for free online. There are a lot of great features in InsTube like – parallel downloading, cloud acceleration, online video streaming, and in-app customizations. You can also download movies and television series with InsTube for free. It is very easy to use and is also very convenient. The user interface is simple and easy to understand. InsTube can be installed with great ease and with minimal effort. In order to find out more about it, you can download the InsTube APK for Android (online for free).
How to install APK files on Android?
First of all, download the required APK file online. It will get saved to a secure location on your device.
After that, on your device, go to Settings > Security Settings > Then, enable Installation from Unknown Sources.
Using a file manager app, look for the APK file for the app online and tap on it.
Tap on install and the installation will commence. Once the Android app gets installed, you are free to use it.