After the launch of Samsung Galaxy S8, Apple users are deciding to switch to Android family sooner than later. Certainly, Android platform has so much to offer these days that iOS people cannot have. Needless to mention, messaging experience is way better in Samsung Galaxy S8 considering it has laser beam keyboard along with gesture typing.
One of the hurdles that are crossed by every Apple user while switching to Android is how to transfer text messages from iPhone to Samsung Galaxy S8. The reason why it is an issue is that iOS and Android are two different platforms and their supported data types are not compatible with each other. But after researching a lot, we have come up with 2 viable solutions to resolve this issue once for all.
Solution 1: Samsung Smart Switch App
[appbox googleplay com.sec.android.easyMover]
Smart Switch is an Android app created by Samsung, Inc. to help the Samsung users transferring their old data from iPhone. It is pretty simple to use and comparably faster than other apps. It allows you to transfer the files from iPhone to Galaxy S8 wirelessly as well as with USB data cable.
Step 1. First, install Smart Switch App on your Galaxy S8 and open it. Next, tap on "Start" and get started with the transferring process.
Step 2. You have two options to transfer messages from iPhone to Galaxy S8 – USB Cable or Wireless. In this tutorial, let's choose "Wireless" to begin with.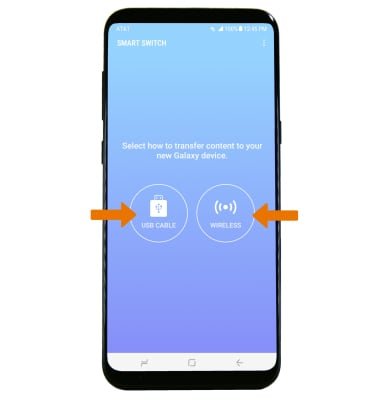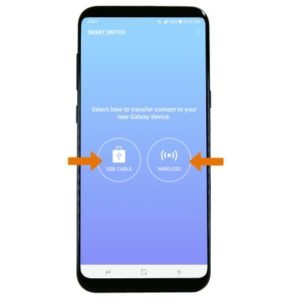 Step 3. Tap on "Receive" on the following screen since we are receiving data from iPhone.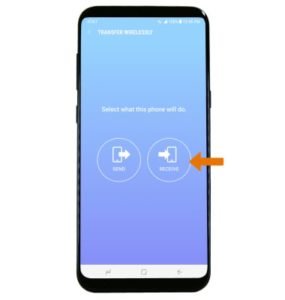 Step 4. Choose "iOS" from the given list and go to the next page.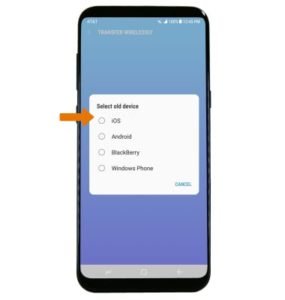 Step 5. Select "SMS" from the given list and tap on "Send".
Tip: Make sure to connect Galaxy S8 to iPhone via Wi-Fi network first then follow the final step.
Cons
Sometimes messages are corrupted.
Cannot transfer the media attachments.
Solution 2: With iSMS2droid App
[appbox googleplay org.faked.isms2droid]
iSMS2droid is an Android app that helps to restore text messages from iTunes backup. In short, you can backup your messages on iTunes and you can restore the messages from the iTunes backup to Samsung Galaxy S8 with iSMS2droid app. Read the following detailed guide to accomplish this task:
Step 1. Connect your iPhone to PC and launch iTunes.
Step 2. Go to devices and backup your iPhone to iTunes from the Summary tab.
Step 3. Now, go to the folder where you have saved the iTunes backup file, it should be named something like "3d0d7e5fb2ce2888134d4636395e047a3d28". Don't get scared by the name, you only have to copy it and paste it on your desktop.
Step 4. Next, connect your Samsung Galaxy S8 to PC and copy the iTunes backup file to your Android devices phone memory or SD card.
Step 5. Disconnect your phone and go to Google Play Store on your Samsung Galaxy S8. Download and install iSMS2Droid app and open it.
Step 6. Tap on "Select iPhone SMS Database" and choose the copied iTunes backup.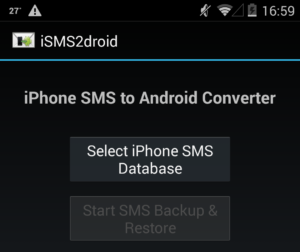 Step 7. Export all the messages and you may now find them in your phone's inbox.
Cons
Long and complicated method.
Not valid with latest iOS update.
Conclusion
Transferring text messages from iPhone to Samsung Galaxy S8 is pretty easy with the solutions provided in this article. Although, you can use the same tricks to transfer messages from iPhone to any Android. It even works with the latest Android 8.0 Oreo update and you can even customize the settings on your phone according to your preferences. Yet, we will recommend to backup your phone data regularly to avoid any kind of data loss in the future.