Are you looking for icloud bypass Tools for Apple Devices? Here are the 10 Best iCloud Bypass Tools for iCloud lock and iCloud activation bypass, Amongst all devices and gadgets, Apple device products have the highest security beyond others. This gives you the peace of mind that all the files, the music, the videos, and the documents stored on your phone are well protected and secured.
More simply put, this security prevents any unauthorized access to your device, in the long run; it gives you the pride of owning your device in a pleasurable manner. However, there are unforeseen issues and problems that might arise when your device security is been breached.
Some of these issues might arise when you imported an iPhone from another country, it might request for an icloud identification input, including the password; and the only alternative solution is an icloud bypass tools.
Understanding the Apple Icloud
Icloud is an accredited inbuilt Apple app that is in the form of Android device Google Cloud; icloud aid in the synchronization of your iTunes account with about 5GB free storage space to store your data and information, which can be accessed via an internet connection. The icloud account needs to be set up when you start using your Apple device for the first time.
However, if you desire to bypass icloud activation, we have compiled the best of the bypass tools for you below. Without disputing the fact that there are numerous other tools you could use to activate icloud lock, you need to read through proficiently in order to have a good understanding of icloud lock and the legitimate icloud activation bypass tools below.
Note that this guide does not support the breaching of someone else's phone illegally. It only answers to a genuine individual who desires to bypass their iCloud activation lock. Do not get the details below twisted as some might have similar names, nevertheless, they are made up of a different arrangement which shows how different they are.
1. The "iCloud Bypass Tool"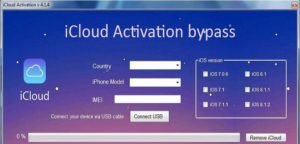 Being the first on our list, as the name implies you can make use of the "icloud bypass tool" to circumvent an icloud lock. This software is highly effective, very simple, and easy to use. The software simply makes use of the Apple device IMEI number by accessing the Apple server to unlock the icloud activation lock.
It also wipes out all the accounts on the iOS device you desire to bypass its icloud. With its popularity, it is serving lots of functions that are compatible with different versions of iOS and even the latest iOS11.
2. The "iCloudin" Bypass Tool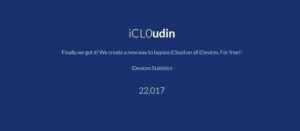 With lots of credible attestation, the second on our list is the icloudin bypass tool which is highly effective as it is also compatible with generally all the iOS versions of Apple devices. With its simple and clean interface, icloudin activation occurs within a short period of time.
3. The "Doulci" iCloud Bypass Tool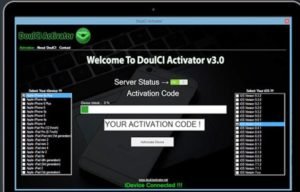 Another perfect bypass tool on our list is the "Doulci" unlocking tool; its functionality is unique such that it allows you to access your personally owned icloud bypass server. By simply follow the instruction to download this software, it supports virtually all the iOS versions.
Download Here: http://doulci.net/
4. The "iCloud Easy Tool Release" Bypass Tool
This bypass tool is widely available and easily accessible; within few minutes let's say ten minutes, you are through with bypassing your icloud lock.
You can easily navigate the software interface as you enjoy your bypassing procedure. However, it is very compactable with all Apple device and their different iOS versions.
Download Here: https://icloud-remover.soft32.com/
5. The "iCloud activation" Bypass tool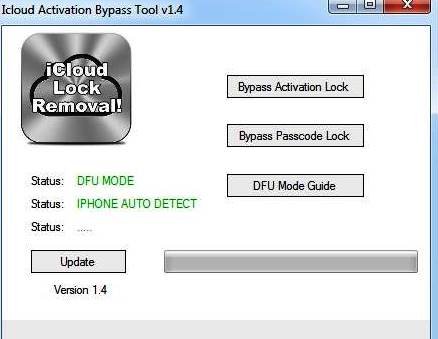 The iCloud activation bypass tool is one of the best software that is solely created to scan your device IMEI number so as to bypass any trace of a linked icloud account lock by connecting to the Apple server without any delay.
Being one of the best on our list, once you have an issue, you can easily contact the customer care and your issue will be rectified immaculately.
6. The "GadgetWide" Bypass Tool
In the same manner, this software is readily available with an unchanged capability of serving the same purpose as other icloud bypass tools. With a compulsory requirement to download this software, it comes with a simple step by step online guideline that is user-friendly in a situation when you are stuck or have no idea about the procedure.
7. "Remove the locking tool iCloud activation" Bypass Tool
With valuable information, easy downloading process, user-friendly interface, and immense website support. Remove the locking tool icloud activation bypass tool is very fast, highly efficient, and also smooth updates with frequent development.
8. The "Bypass icloud activation" Bypass Tool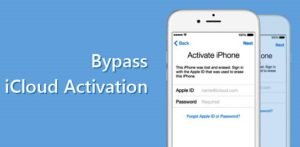 The Bypass icloud activation bypass tool is rising in trend as it offers to unlock every icloud lock on Apple devices throughout the entire period that you might desire to make use of it. However, the usage of this software might be quite complicated than the first seven we've listed above but its functionality is quite productive.
9. The "Official iPhone Unlock" Bypass Tool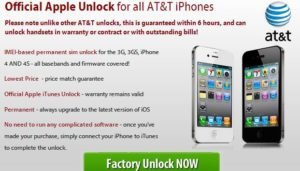 The ninth on our list is quite smooth to make use of! This tool bypasses your icloud without the need to synchronize the device IMEI number on the Apple iTunes database.
Meanwhile, with the professional service you get to enjoy with this software, you have to pay for the service, unlike other icloud bypass tools that are free, while some have free trials.
10. The "iPhone 4s hacktivate" Bypass Tool
This bypass tool is the perfect choice to bypass the iPhone 4S model of Apple device. In this case, it offers the same service in the same manner as other icloud bypass tools that are listed above; simply download, install, and start bypassing those iPhone 4s icloud lock.
Final Verdict
Is no exaggeration to stress the fact that the icloud bypass tool listed above does not support any access to any stolen Apple device; your reason has to be sincerely expressed due to the hassle you face due to the fact that your icloud account is blocked, a friend/family member sent you a phone from abroad which is requesting for the icloud details and other lock issues. Enjoy your usage as some of these tools come with default tutorials to guide you through.