Waking up to the news of companies firing hundreds and thousands of employees in like a nightmare. And, the nest thing you do is end up worrying for your job. Artificial intelligence, bots, etc. replacing humans is now a common scenario and this is more prominent in IT industry. If you have a job where you work with Software, you have all the reasons to be worried. But, the buck does not stop here, there are a lot of things that you can do to retain your jobs and grow in your profession without worrying about anything else.
Here are two simple ways that will help you retain your jobs and grow irrespective of whether you are working in a dedicated Software testing company or a giant MNC where Software testing is just one of the processes.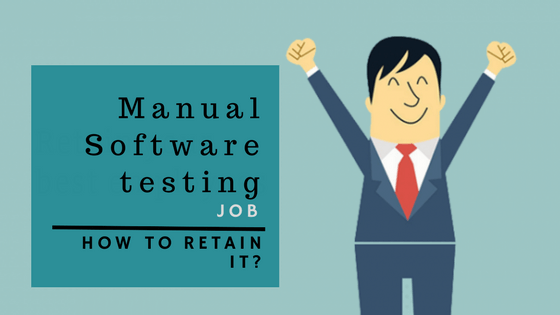 Re-Skill
As a Software tester, you already possess certain skills, a keen-eye for detail, and flair to find flaws. These skills are important for you. But, what is more important is to keep learning about technologies that are revolutionizing the Software testing industry. It includes new Software, coding skills, and a combination of whole lots of other related things.
Learning new skills also means getting ready to play different roles in the Software Testing company or process. Like, you might be required to analyze data or just simple feed data in a system. Your ability to different jobs effortlessly would make a huge difference in how you are valued in the company. A company might perceive you as a valuable asset who is a quick learner or an employee who has become a liability with no future use.
Re-Acclimatize
Now this might seem like an obvious solution. But, at a time when there is job crunch and your job is at risk, it is better to be at the right track. Adhering to policies of your Software testing company like reporting to job on time, minding the system requirements like punching in and out of office, completing assigned work, etc. are something that you should take extra care of because over the years of employment we start taking things like these for granted.
This also involves being aware of what is happening in the industry and suggesting innovative and creative ways of handling the mundane work. Your efforts in this direction can help you rise above the others who are just doing the routine tasks. Initiatives like these can carve a place for you in the industry. The re-acclimatization is a great way to retain your job.
It is also important to understand that losing a job is not the end of the world. Under strict circumstances, you need to think well and make wise choices like taking severance package offered by the company or starting to look for opportunities at the right time. However, the skills that you have acquired and your sincerity toward your job never goes unnoticed. This can help you get other good opportunities or build networks that can benefit you later. If you have ever lost your job, share your experience with other readers to learn from.