We all desire to manage our files and data in the best way we can, all for the intent of not losing them. Some of us go further to get an external hard disk, antivirus, and other protective software; but most of the times, due to one reason or the other, those files might be incapable of being recovered when lost.
You always wonder for the next step to take & tackle with these situations. First of all, be happy and relax that you have more advantage as a Mac user, why, because the best tools are here to have the most of your Mac systems.
Stellar Phoenix Mac Data Recovery
Stellar Phoenix Mac Data Recovery – Professional, was released on the eleventh month of the year 2017, been the eighth (8th) version of this type of software, it makes a perfect choice for the recovery of lost files. Irrespective of how these files were lost; it could be through formatting, hacking attacks, power supply failure, unbootable issues, deleting, or through the errors from the close interaction of both the external and the internal sources on your Mac.
With an enhanced interface, an attractive entry point, and a high efficiency, this software performs its recovery action with optimum reliability in order to recover your files through its advanced scanning modules.
Stellar Phoenix Mac Data Recovery – Professional is Elegant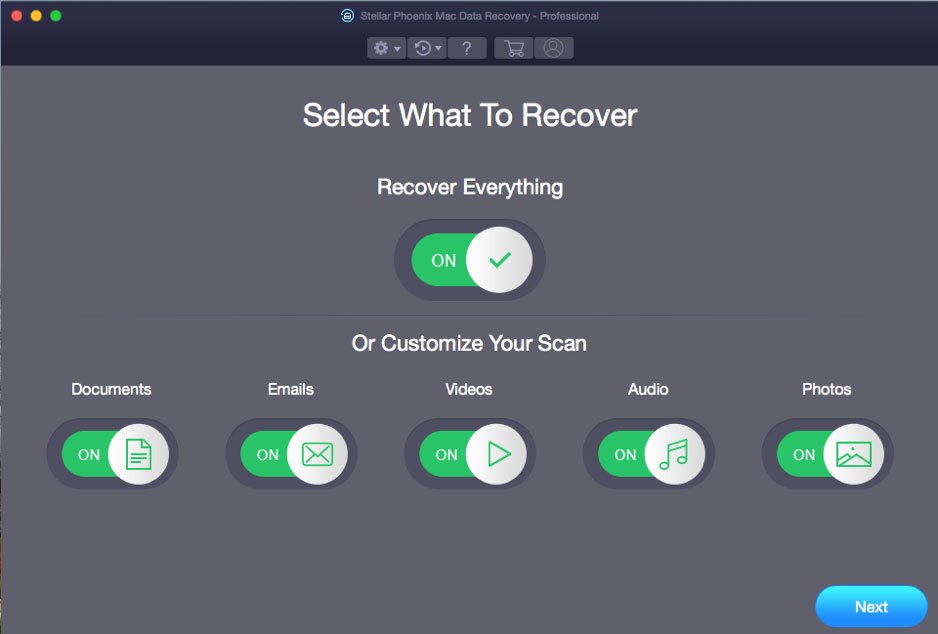 Unlike it's the previous version where the software had multiple recovery options such as "Deleted Recovery, Raw Recovery, Recover Data, Deleted Volumes or Search Lost"; the latest version performs a straightforward data recovery for any kind of data loss scenario. Having said that, Stellar Phoenix Mac Data Recovery – Professional is much simpler than its predecessors. "Scan" and the "Deep Scan aims to provide an accurate and guaranteed result.
Stellar Phoenix Mac Data Recovery is Safe to Use
Making use of this software guarantees one hundred percent safety! More simply put, this software is secured such that the procedure of recovering your files and data will not overwrite any additional data on your storage device; this shows that Stellar Phoenix Mac Data Recovery is a secure application.
Understanding the General Features of Stellar Phoenix Mac Data Recovery – Professional
Stellar Phoenix Mac Data Recovery – Professional V8 facilitates and supports HFS, HFS+, NTFS File System (Boot Camp), FAT32, deleted file recovery, and the Time Machine Backup drive recovery that is Compatible with the latest macOS High Sierra 10.13. Additionally, Encrypted drive recovery, lost volumes and deleted files, and the recovery of files from the corrupt drive while using Deep Scan Recovery are supported. APFS support is provided through RAW Data recovery.
With simplicity, the Stellar Phoenix Mac Data Recovery – Professional has its pleasant and elegant user interface which requires a click on the "Recover Everything" toggle button option as you launch in order to recover the files, photos, videos, documents, emails and every data of your choice for the first time.
However, the second option is the "Select Location"; where you can choose a hard drive for data recovery. Undoubtedly, this software is very easy to utilize.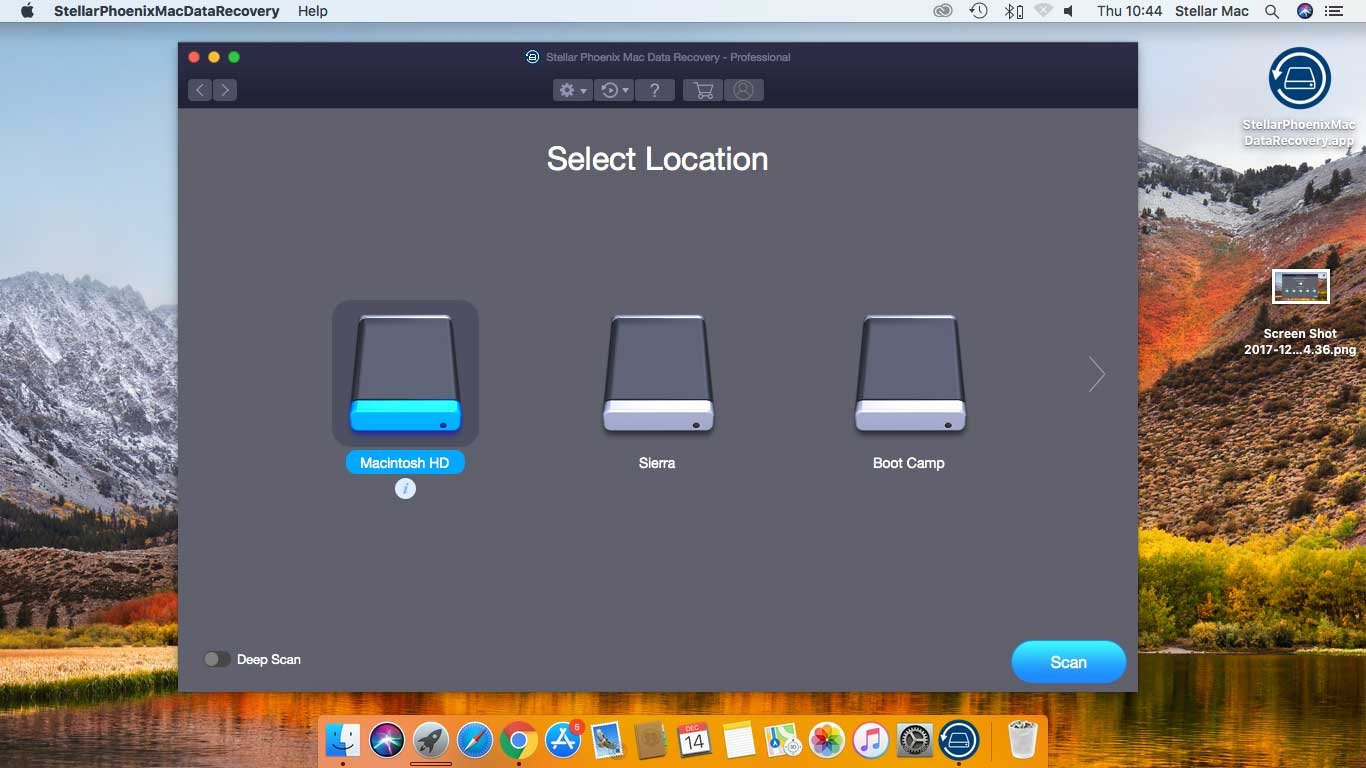 Nevertheless, it is important to note the following when you desire to recover deleted files from a High Sierra 10.13 startup disk Mac-OS. Make sure you disable the System Integrity Protection (SIP) before you begin the process of your recovery; afterward, as soon as you are through with your recovery process, enable the System Integrity Protection (SIP) back. This procedure protects the files on your system and its directories from modification.
Next, this data recovery software makes sure to complete the scanning of your chosen hard drive timely. Unlike the last version, here you can easily evaluate the scanning progress details offered by the application.
All set and recovery is done 100% accurately? Here is how to view your file in preview mode. Simply choose a folder from the left-pane and double-click a file listed in the folder. It's simple to get a preview of JPEG, PNG, TIFF, MP4, MOV, MP3 and Documents files.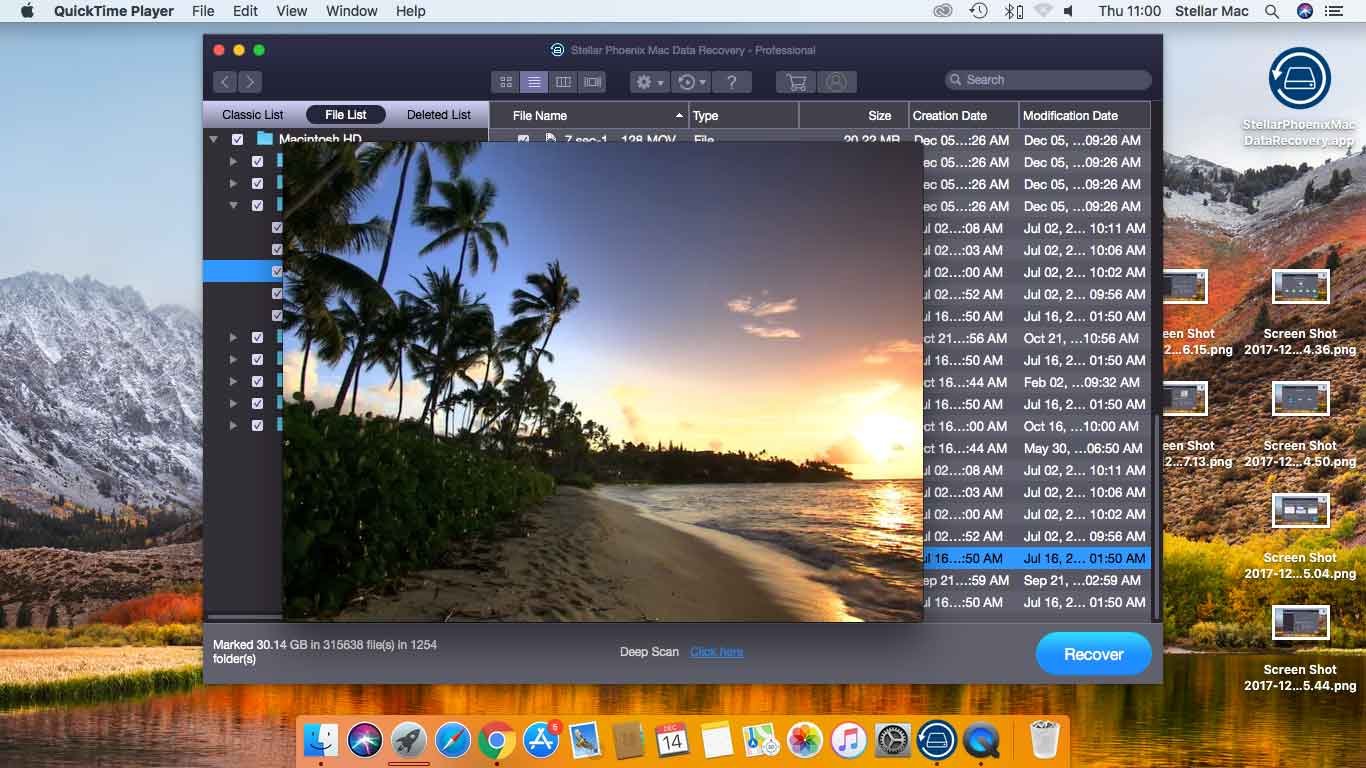 Finally, Stellar Phoenix Mac Data Recovery – Professional saves your data to a place you want it to save. That is, press Recover button and provide a safe destination (an external hard drive) to save your recovered data.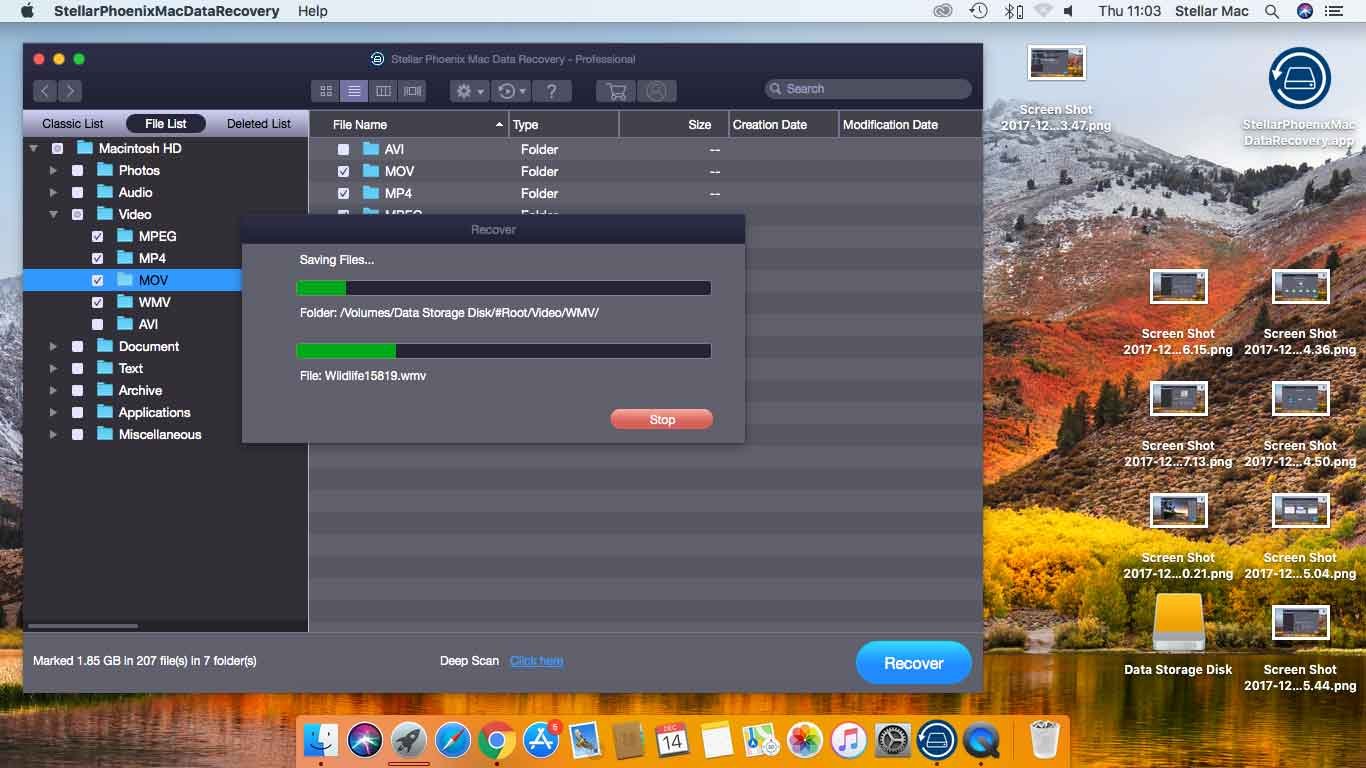 Pros
Highly enhanced and improved interface that is user-friendly even with scan customization.
Stellar Phoenix Mac Data Recovery – Professional usage is easy and not complicated.
Single recovery mode is available to cater multiple scenarios of data for different files lost formats.
The Preview option allows you to check for the possibility of recovering the files or not.
A very useful and convenient Create Image feature.
Cons
The scanning process on a larger hard drive can be time-consuming.
The demo version of the application doesn't save files
Stellar Phoenix Mac Data Recovery – Professional is literally created to offer an easy to use data recovery selection. Whenever you don't have a backup for your data files, this software is here to help you through successfully.
There is an end to that overwhelming feeling of anxiety that comes whenever you find out your files and data have been deleted.