Customer relation management (CRM) has become an integral variable for increasing a business's profitability. The management system facilitates a company's interactions with their customers and prospective customers by accumulating all the useful customer data on a single platform to be transformed into actionable insights.
The cloud-based CRM industry is gaining tremendous traction with 87% of the businesses using this system this year as opposed to only 12% in 2008. The astronomical demand of this technology has led to its estimated growth to reach $48.4 billion by 2020.
Furthermore, CRM adoption is not limited to the big guys; 50% of the companies with less than ten employees are using CRM too. Considering the statistics, you must be one of the smart businessmen who has jumped on the CRM bandwagon. But, is your preferred CRM software the ideal selection for your business workflow?
The following comparison of three leading business sales CRM software can help you make a more intelligent decision about the correct software for your business needs:
Description:
Salesmate is a smart CRM tool which manages sales deals and contacts efficiently, which is critical for business growth and converting leads into clients. It is easy-to-use and can be personalized by individual users to help them navigate through the software flawlessly.
Nimble CRM software helps in building effective work relationship by monitoring, engaging and nurturing business contacts. It gathers all the essential contact information from different social media platforms that are relevant to your business on a single platform for smarter and faster engagements.
Pipedrive is a highly intuitive system which provides a clear visual interface and well-organized business leads which gives the users an excellent overview of the important sales and high priority deals. The most critical aspects of Pipedrive includes effective sales forecast and convenient outlook on the pipeline metrics which enhances your sales drive.
Devices Supported:
All three software is web-based which allows the users to access them over the internet with a web browser. They are also Mac and iPhone/iPad compatible.
However, only Salesmate and Pipedrive are supported on Windows laptops and Android devices giving them a slight edge over Nimble.
Customers Types:
CRM usage is not restricted to big enterprises anymore. Numerous small and medium-sized businesses are using CRM owing to the increased awareness regarding its many benefits such as effective lead management and automation of sales-related tasks. Therefore, most prominent CRM software are developed to cater to businesses of every size.
Similarly, Salesmates, Nimble, and Pipedrive are preferred by small and medium sizes businesses as well as large enterprises to handle their customer relations efficiently.
Nimble and Pipedrive are also used by freelancers to organize the business aspect of their jobs including contact and task management, email marketing, generating update notifications, etc.
Key Features:
Salesmate provides a detailed insight into your sales pipeline template with an intelligent predictive algorithm which enables a more perceptive sales forecast. The enhanced reporting features help you track your sales activities, to determine if they are reaping adequate rewards, and also the time it took for your sales rep to complete a specific task.  It facilitates the users to customize the entire outlook of the software for flawless navigation. You can also tailor the software as per the requirement of different industries because of its flexible form layout and ease of managing deal stages. With Salesmate, you can automate your simple yet essential tasks such as task delegations to your subordinates and send welcome emails, based on your workflow, to the new contacts due to email integration. It also generates a to-do list based on your activities which is synced to your calendar and mobile. Finally, it offers powerful mobile apps for all devices for remote access and 24/7 support.
Nimble offers comprehensive solutions to all your contact managerial problems including customer engagement, data organizations, and automatic customer-information data entry. The "Contact Record" feature hosts extensive details about all the business contacts. The details are imported from various social media platforms like Facebook and LinkedIn as well as from Gmail, Yahoo and Outlook to supplement your insight about these contacts to forge better relationships and consequently, gain higher profitability. You can also keep track of your data and keep yourself up to date with your important communications through "Stay in Touch Reminders" and "Mark as Important" star system.
Pipedrive is akin to a personal sales manager as it gives a clear overview of the sales pipeline expediting the process of selecting right deals and integral activities which require immediate focus. The extensive configuration opportunities and ability to import leads from different systems facilitates well-organized lead management. Pipedrive offers the flexibility to customize all facets of the software according to your requirements. The one-click system lets you operate (switch on or off) entire modules and add personalized fields to your sales pipeline according to your business needs. The software allows you to compare secured and lost deals, follow the performance of individual sales agents and store all the conversations and pertinent information on a single database. You can use this critical information to improve your relations and also export it to other systems. Pipedrive apps are fully mobile optimized, and the web version can be used on any web browser.
Third Party Integrations:
Additional third-party integrations allow you extend the power of your CRM software and expedite the process of capture leads and business growth.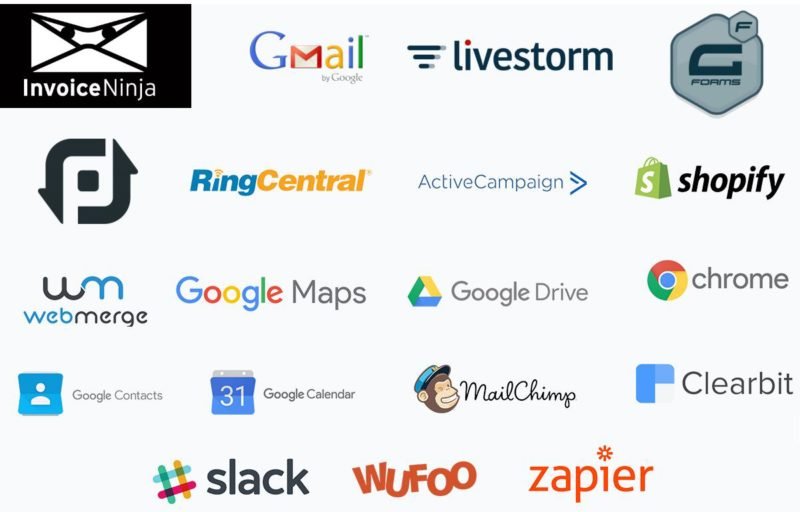 Customer Reviews:
The behavior-based Customer Satisfaction Algorithm on Finance Online gathered customers' reviews, opinions, and comments from a wide range of social media channels and quantified the accumulated views into a percentage of user satisfaction:
Salesmate: 100%
Nimble: 93%
Pipedrive: 100%
Pricing Plans:
Salesmate offers both monthly and annual pricing packages depending on the customers' requirements. The monthly plan is for $15/month, and the annual program is for $12/month. It also offers a 15-days free trial.
Nimble offers a single SMB and enterprise plan which costs $25/license/month.
Pipedrive is available in three SMB and enterprise pricing plans, where each plan offers 14-days free trial. The packages are Silver for $12/month/user, Gold for $25/month/user and Platinum for $75/month/user. The Silver plan offers limited features while Platinum package has an extensive list of features.
Prominent Clients:
A quick overview of the prominent clients of each software manufacturer can help you gauge the relevancy of each CRM system according to your niche of the industry.
Salesmate: Ecomdash, RKA Ventures, LLC, PSDCentre
Nimble: aBIZinaBOX, WebbROI, Socialink, Strategic Capital Consulting Co
Pipedrive: Garvin, Viva, MoPro, Summit Services
Available Languages:
Salesmate: US, UK, Canada and International
Nimble: US, UK, Canada, and International
Pipedrive: US, UK, Canada, China, Japan, Germany, and India