For smartphone aficionados, the most awaited time of the year is almost here. This year, you will see the next generation of smartphones that are sexier and sleeker, which focused on smoothing out rough edges of their predecessors while adding more capabilities.
If you want an early look, here's a list of the Most anticipated smartphones in 2019:
Huawei Mate 30 Pro
Huawei announced the release of Mate 30 Pro on September 19 in Germany. You should expect the following:
Price: there is no speculation about the price but the safest bet here is not expecting anything cheaper than Mate 20 Pro. Keep in mind that Mate 20 Pro is priced at SGD 1,500. However, many choose to believe that there is a possibility that Huawei could drop the price to compensate for the lack of Google.
Design: some leaks show a tiny teardrop notch with little chin at its button. There is also a possibility that it has a super-curvy display, which means it has an intense curve on the right and left sides not to mention a wider notch with holes for 3D facial scanning. Finally, it looks like this phone will highlight a distinctive design – it will remove the triple-camera array and replace it with a circular quad-camera design.
Screen: rumor has it that Mate 30 Pro screen is around 6.7 inches with a 90 Hz screen. With Mate 30 Pro, you should expect something beautiful and big. a
Power: Mate 30 Pro will feature Kirin 990 chip, which is made using 7nm EUV (Extreme Ultraviolet Lithography) processes. This is dubbed to produce smaller but more precise chips.
Cameras: rumor has it that the quad-camera setup will enable ten times the zooming skills. It will feature two 40-megapixels on the back – one at 1/1.5inches and 1/1.7 inches. The main camera offers 40 MP sensors while the third back camera is set at 8 MP telephoto lens. Finally, the fourth camera has a ToF (Time of Flight) sensor.
Apple iPhone 11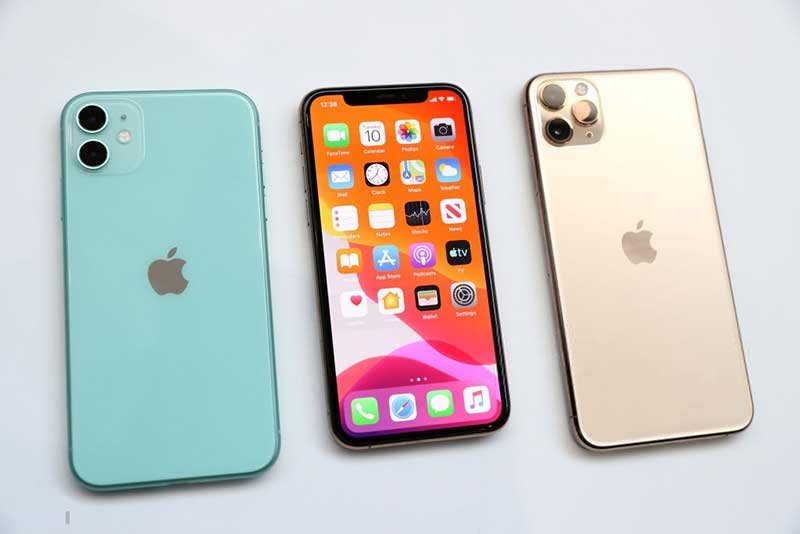 Apple announced the release of the iPhone 11 on September 10. Rumor has it that September 20 will be the in-store rollout. iPhone 11 is the successor of iPhone XR and this could mark an end to the "X" era. You should expect the following:
Price: Apple got a sense that the consumer pool is not very happy about the continuing rise in iPhone prices. However, this does not mean that you can see a price drop. Note that iPhone XR was set at SGD 1,200.
Design: leaks suggest that iPhone 11 will still have the same iPhone XS notch. Based on the leaked designs, there may be a change in the back – triple camera-array. Another possible change could be the frosted glass on its back – instead of a glossy finish.
Screen: you already know that iPhone XS and XS Max are considered the best-looking looking smartphone screens featuring 5.8 inches and 6.5 inches OLED panels. Rumor has it that you should not expect a dramatic change in the iPhone 11 screens.
Power:the A12 Bionic chips without a doubt rule over the smartphone world – just like its predecessor the A11. These chips are powerful and it is expected that it will still be used in iPhone 11. Reports are saying that Apple started testing on A13 chips. According to some leaks, the iPhone 11 will have 4GB RAM, which is a 12% increase in performance.
Cameras: it is not a surprise that iPhone 11 will follow the trend of triple-camera arrays. Leaks suggest that the two if the back sensors will have 14 megapixels and another at 10 megapixels. Additionally, the front-facing camera is expected to be at 10 megapixels. There is also a possibility of an "auto-correction" feature that can put people back into the photo if they have been cut out.
Samsung Galaxy Fold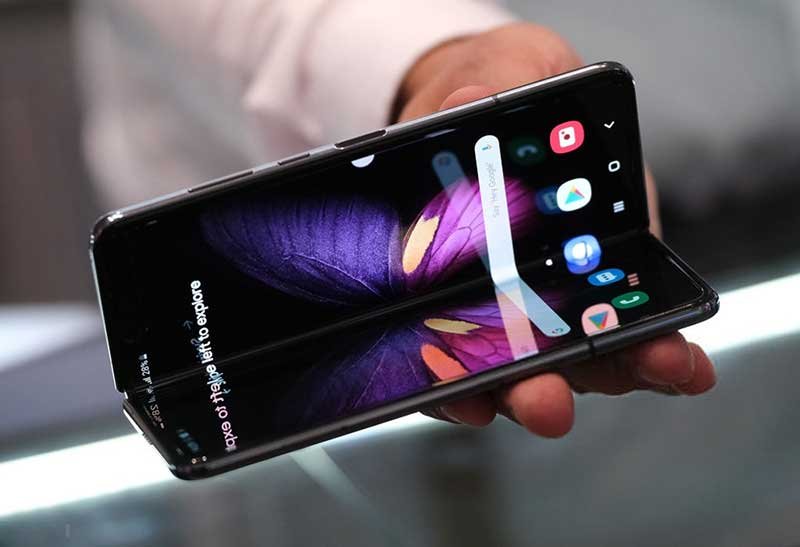 It is said that the Samsung Galaxy Fold will rectify its past mistakes. When you look at it closely, it is a tablet that you can just slip into your pocket. This is a game-changer and it will start selling in September. You should expect the following:
Design: this is a folded-up design. This means that it can be pretty thick with hinge – possibly measuring 7 mm from top to bottom. However, this is not overly heavy – just you are going to feel its presence in your pocket.
Screen: even with the additional length, it does not accommodate the longer screen. Leaks reveal that the front display is 4.6 inches, which is small and narrow. In fact, this is like the size of zoomed out app you see on a regularly sized smartphone. It will feature two displays – the 4.6 inches HD and Super AMOLED and 7.3 inches QXGA and dynamic AMOLED display.
Cameras: Galaxy Fold features at least half a dozen of cameras. For instance, the rear features a 16-megapixel ultra-wide camera followed by a 12-megapixel wide-angle lens and 12-megapixel telephoto sensor. If the display is unfolded, the notch features a 10-megapixel selfie camera as well as an 8-megapixel-depth camera. With its loads of cameras, you should expect nothing but impressive. The cameras perform like S10.
· App Continuity: Samsung takes pride in App Continuity that will provide seamless use and more "wow" moments.