The birthday of your mom is the most special day in your life as this lovely day gives you the best opportunity to show her how much you really care. Your mom is the most special person in your life and her love for you is purely unconditional. No matter what you do, repaying her love is just impossible. She raised and nurtured you and she still cares for you as the individual you have become. It's her birthday and it's time to show how much special she is in your life. You really need to take special care when it comes to choosing the best gift item for your mom and make sure the gift is thoughtful so that it can express the emotion in a proper way.
Now, this Article Gives You some of the Best Ideas for Gifts for your Mom's Birthday
A Nice Gifts
This is a very special day when she should receive a something really special surprise. You can actually start the day with a surprise of a special breakfast made by you and a coffee. Flowers are also a great surprise option for your mom's birthday. Flowers will surely put a smile of happiness on her face. If you just don't know how to express adoration, appreciation, gratitude, and love to your mom, you can gift her a nice bouquet of exquisite flowers and don't forget to include a gift card with it. You should also prepare her favorite lunch and invite the close relatives and friends for birthday dinner for your mom.
Give Her A Full Break For The Day
Since it's her birthday, she definitely deserves a complete break from all the household chores. This is a very unique and heart touching gesture because you will handle all the things that your mom does and you should strictly let her know that she is not allowed to do sort of work on her birthday.
Cake Cutting At The Beginning Of A Birthday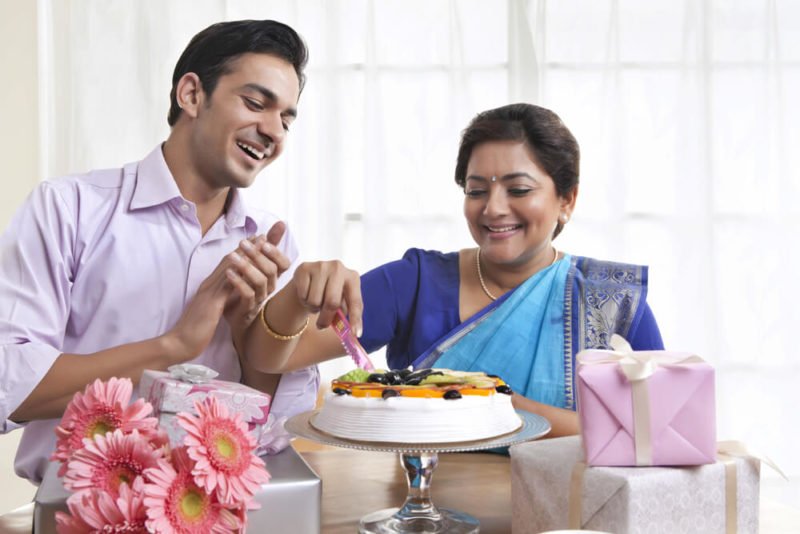 Cakes have been considered as the inevitable part of celebrating a birthday. A birthday is almost incomplete if there's no cake cutting ceremony. You can actually make the birthday of your mom ever memorable with a midnight cake cutting celebration. You can easily order a cake for birthday celebration online.
Gift Card To Her All-Time Favorite Store:
She usually buys most of her clothing and accessories from one particular store and giving her a gift card from that store would really delight her. When you are presenting her this gift card, make sure you are giving it with the proper wrapper.
it's your mother's birthday and you should leave no room to put the best effort to make this day really glamorous and ever memorable.