So you've got ideas to start your own website? Not sure where to start? Yeah those web hosting packages aren't cheap, I get that.
So how do you get off the ground? Without breaking your pocket? Well if those are the set of questions lingering around your brain, I'll say they just got solved!
That's exactly what this 000webhost review is scribbled down here to help you out with.
What is 000webhost?
000Webhost is one of the very few, probably the only one hosting companies out there offering 100% free, no-strings-attached, and superbly loaded to the brim with features hosting for your websites.
The 100% free hosting really is free, so anyone with a domain can set up a website without spending a single penny, in addition to lot many other tools and features which we will discuss in the later section of this 000webhost review.
Is it Really Free?
One of the questions that I asked even myself when I first went for 000webhost is, is it really free?
Or do they need me to buy something, or complete a task, or give them something in return, cause hey, how can something be entirely free, right?
Well to my surprise, yes 000webhost is 100% and entirely free. You only need to signup, which is free too and only needs an email ID and password, and start hosting your website.
If you're thinking the free plan may not exactly have enough features, cause that's what happens with nearly all the other free hosts out there, you're wrong again.
Cause here's what 000webhost's free hosting plan provides, which I can claim is more than any other free hosting, and even some paid hosting plans give you:
Auto Installer
PHP and MySQL support.
Instant account activation.
10GB Bandwidth
1GB disk space.
Free domain name hosting.
Free Cpanel along with web admin panel!
Free Website Builder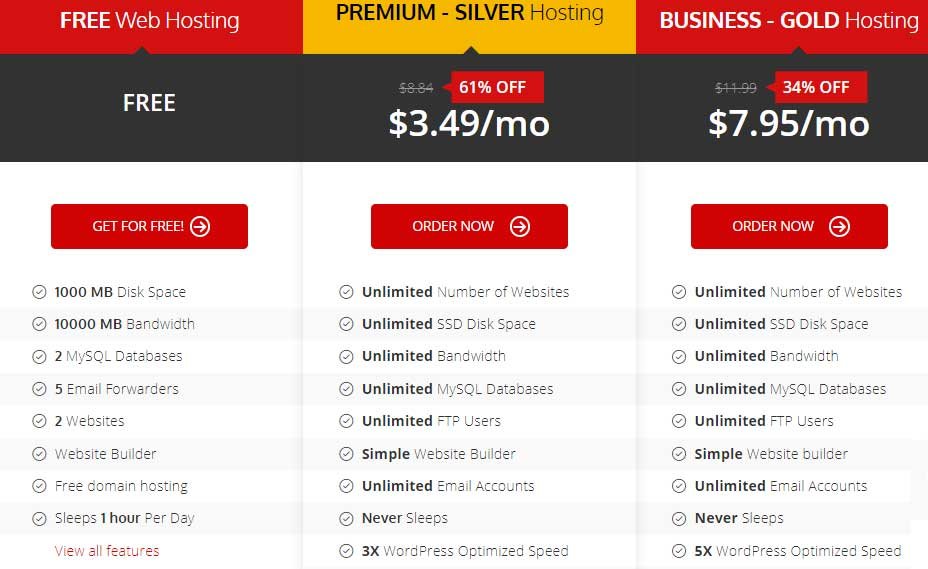 And in case their free package isn't enough for you, and you need more space or bandwidth, or anything else well in that case they've got paid plans as well, which are:
Use for a single website: $2.15/month
Use for unlimited websites: $3.49/month
Use for Unlimited websites + A lot of extra features: $7.99/month.
The single website is the most basic package they've got, it allows you to host a website with everything that your site needs.
The $3.49 plan lets you host as many domains as you want, and it also gets you a free domain name with its annual plan (let me tell you a domain name otherwise, when bought separately from a third-party generally costs around $10-15 minimum).
So for almost that cost, I got not just the domain, but also a hosting for unlimited sites!
And then if you've got a network of large websites, you may wish to try out their most expensive plan, which by its standard I'd still say is cheap because they provide us with a free CDN as well as SSL, both when purchased elsewhere easily average $100 on an average.
Will My Site go Down?
So because it's free, the other question you may have is, will your site go down?
Absolutely not!
They've never compromised quality and that's one of the best things anyone can say about them, I personally have never seen my site down in the past 1 year (except one time, for around 2 minutes which was for maintenance).
They provide for 99% uptime which is honestly pretty rare, I mean yes hosting providers do "say" that they'll get us the uptime, but they don't.
While in the case of 000webhost, you can actually verify the claim for yourselves on a page where they let you monitor the complete server's up and downtimes anytime you want.
Will my site be fast enough?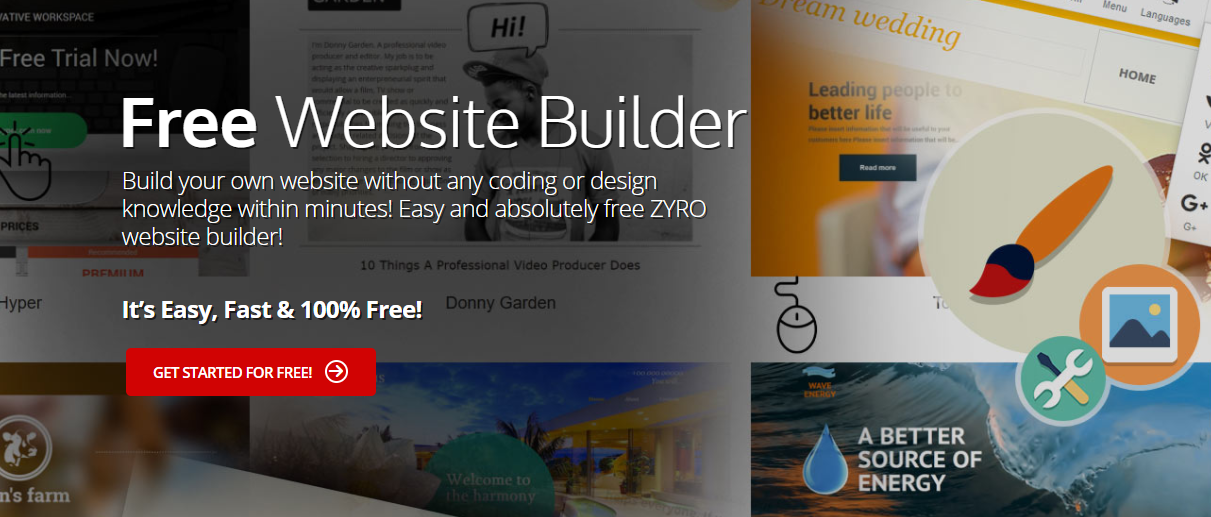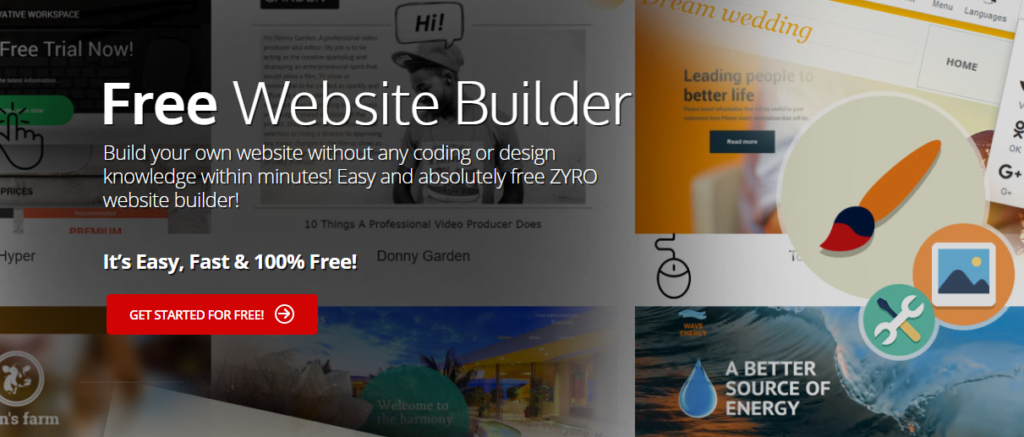 Another aspect that matters about your website, and is often doubted when it comes to free hosting is "speed".
Will your site be slow just because it's on a free hosting? The answer would be yes with most other hosts out there.
And hey, I'm not just talking about the "free hosts", most shared hosting are actually pretty slow.
But 000webhost? They've totally revolutionized the concept of free hosting with their ultra fast, proven hosting.
Proven? Yeah they actually have a live chart on their site which proves they're faster than one of the most premium hosting companies on the internet, SiteGround.
Will I Get WordPress?
WordPress is what most of you're searching for, isn't it? So that you can get your website up and running.
Or maybe another solution such as Shopify or Prestashop?
Well either way, let me tell you 000webhost isn't limited to just WordPress, but its 1-click installer also gets you lot many scripts which you can install with a single click, including WordPress.
Do you need to write Code?
In movies, it may be so that you need to be a pro coder to get a website up.
Well not in real life. Not atleast with 000webhost. It has a free website builder with all its packages, and it lets you create your website in minutes, literally.
Everything is pre-done. You get a theme, a layout, and everything else. All you've got to do is, "select and edit".
You can drag and drop elements, and re-write the content simply by typing on your keyword and it would appear as you typed on your website.
It's no harder than writing a Facebook status or a tweet, literally.
Final Verdict
So what do I personally think of 000webhost?
Hey they've got speed, they've got uptime, they've got all the right tools, they even allow PHP and MySQL even on the free plan.
So is there really anything which they're "missing"? I don't suppose so.
So why would I, or anyone else not like them? Although that's my personal opinion based on my experience with them, I'd urge you to go out their on the platform and try them out for yourselves.
What have you got to lose?