Solar energy is an innovative consumer technology solution which enables users to save on their electricity bills. Not only does it offer financial benefits, but it is also providing environmental benefits. Solar power is a renewable source of energy which can be used for diverse purposes, with a low maintenance cost.
Technology in the solar energy industry is continuously evolving, and improvements will intensify in the future. Technological development in the solar energy industry has also introduced Ecoisme as a smart device used to control solar as well as electrical energy in houses. Ecoisme as an intelligent energy monitoring tool allows the users to optimize solar energy. It can facilitate the user to increase the use of solar energy by enabling them to know what the perfect time to use solar energy is. It also enables users to find out when they can save and sell solar power.
Ecoisme is a perfect energy monitoring system which allows you to perform an active role in managing the cost of your bills. It can save up to 15% on energy bills. There is a monitoring system with the solar panel but these monitors are not functional. Ecoisme solar model is more functional as it give more information and it optimizes the energy consumption more effectively. Ecoisme enables you to keep track of energy consumption in your house. This device also has the ability to manage bills according to local tariffs and develop user habits.  It monitors electricity used by the major appliances and by the main devices by applying machine learning algorithm. This device allows you to predict when an appliance is going to fail. Moreover, Ecoisme is a safety device through which you can keep track of children's activities. Ecoisme is a solution which can be integrated with other IoT devices. You can integrate Ecoisme with other smart devices and solar energy inverters.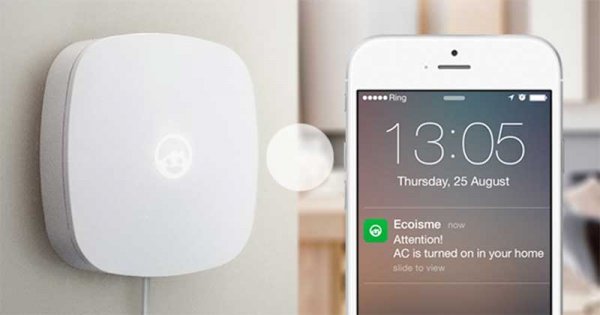 The Ecoisme device is available in two flavors. The basic model and a model which has the ability to monitor the solar output/input of a home. You can connect this device with a wire to the breaker box of your home with a clamp to the each phase. There are minimum 2 and maximum 6 wires in it. Clamp enables the device to measure the flow of electrical current in the breaker. Like the basic model, solar energy monitoring system also makes the use of machine learning algorithm to detect solar power consumption in a home. Ecoisme provides solar energy information and energy management tips via the user-friendly mobile interface. It also monitor the electrical consumption by estimating cost for the usage.
You can connect Ecoisme solar model with the monitor of solar inverters it will provide you information about solar power generation and allow you to understand when you can make the use of such power. It also provides information about solar energy consumption with specifying which devices are using solar energy and informs when is the perfect time to sell and to use it. Ecoisme solar model is the must have a thing for houses with solar panels. The system is perfectly compatible with other IoT (Internet of thing) device and you can integrate Ecoisme solar model with other existing smart home devices and solar dc power equipment inverters. It can work with systems such as 220V and 110V. Ecoisme solar model is the best smart living innovative product of technology. The company has signed a pilot agreement with Dubai Water and Electricity Authority with a goal to monitor solar energy production and power consumption in the emirate.
Ecoisme, the home electricity monitor, was created with an intention to save money on electricity bills and to save energy consumption in a house. In order to control power consumption, it is important to know how much electricity you are consuming. Knowledge of energy consumption in your house will enable you to adjust your expenses comfortably. Ecoisme solar model is playing a significant role in making home smart and energy efficient. Ecoisme will stop overspending and be overconsuming of energy. It can be predicted that Ecoisme solar model will play a major role in optimizing and monitoring the consumption of solar energy in houses. It will also keep the track of both electrical and solar power consumption. Ecoisme by providing information about solar energy consumption will enhance the use and production of this environment-friendly energy. Solar energy consumption will allow users to save money on electrical bills, to increase the value of a home and to decrease carbon footprints.