Many kinds of shoes, from athletic sneakers of mens casual shoes size 14 and up to pumps made of patent leather, both protect your feet and let you make a fashion statement at the same time.
Selling shoes is a great business opportunity for everybody, especially when planning to have a wholesale shoe business. A wholesale business may need a bigger capital but know that your profit will also be bigger. Below is a list of the different types of shoes that you can sell for your wholesale shoe business.
Several Distinct Categories of Footwear
Ballet flats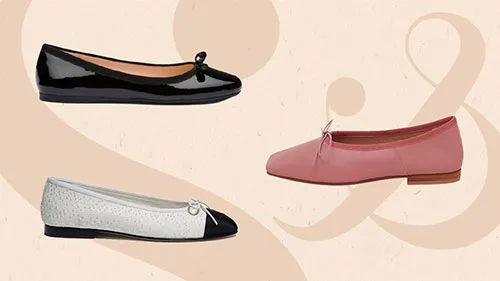 Ballet dancers traditionally perform in shoes with laces, but ballet flats are an everyday version of slip-on shoes that have a rubber sole and are known by the same name. Mary Jane shoes are a style of ballet flat that features a strap that goes across the top of the foot.
Loafers
Slip-on shoes with a heel and a rounded toe are referred to as loafers. Loafers that are crafted from leather can make for a respectable pair of shoes to wear to the office. Fabric-based loafers are an option for fashion-forward casual footwear. Loafers can also be styled as penny loafers by adding a leather strap across the top.
High heels
A high-heel shoe is defined as any shoe that has a heel that is greater than one inch in height. There are many different
Oxford shoes
These traditional dress shoes fasten with laces and feature a low heel and an ever-so-slightly pointed toe. There are many different styles of Oxford shoes, but they are typically made of polished dark brown or black leather. A cap-toe oxford is a more formal shoe than a plain oxford because it has horizontal stitching on the toe box. The open lacing system of the derby shoe, also known as the blucher shoe, is what differentiates it from the oxford shoe. The eyelets for the shoelaces are located on top of the vamp, which is the front part of the shoe that covers the toes and part of the foot. Because of this, the derby shoe can be laced up more loosely than the oxford shoe.
Running shoes or sneakers
Athletic shoes, which are also referred to as sneakers, are shoes that are designed to be worn while engaging in physical activity. These shoes typically have a rubber sole and a canvas upper. There are numerous variations of athletic shoes available, each serving a specific purpose. Running shoes have extra sole support to protect the feet from the impact of running on the ground, whereas tennis shoes are designed to be flexible so that tennis players can move their feet more freely. Basketball players benefit from having high-tops that go all the way up to their ankles because it gives them more stability.
Flip flops
These open-toed sandals have a strap in the shape of a Y that sits across the big toe and divides it from the other toes. The summertime is the perfect time to wear flip-flops, and they are especially appropriate for the beach.
Espadrilles
These sandals are perfect for the warm weather thanks to their canvas uppers, fiber soles, and laces that go around the ankles. While some espadrilles are more like platform shoes, others are more like sandals.
types of high heels, such as sandals with high heels or stilettos with very long and thin heels.
Hiking boots
These athletic shoes have a slip-resistant rubber outsole, a thick insole that provides arch support, and thick upper material, and they come up to the ankle. These shoes are designed to be worn while walking and hiking in a variety of terrains and climates. There are hiking boots available that either provide insulation to keep your feet warm or are waterproof.
Final Thoughts
There are plenty of shoes that you can sell for your wholesale business. However, if you truly want your business to flourish, it would be best that you include as many types of shoes as you can so that your customers will have plenty of options thus, you will gain more money in the end.