Fully enclosed trailers are now available to protect your car against potential hazards, dirt, rain, and dents if you want to protect your luxurious investment. Owners are not often willing to take a very long drive because they are at risk of getting mugged or lost in unknown places, and this is why they rely on the right company to make sure that the job gets done.
Other options, like open cargo carriers where you see multiple cars loaded into the trucks may also be available. However, some who have a classic or a vintage model don't want to risk the damage, so they choose the enclosed automobile options.
Enclosed Carrier Option: Definition
Specialized services that involve transporting vehicles in fully enclosed trailers are generally equipped with tie-downs, climate control, and hydraulic doors for maximum safety. If you're not going to relocate your daily drive or you have something too expensive, then this is something that you need to try.
The primary goals of the companies offering these services are to protect and efficiently deliver high-value or delicate vehicles during transit. Vintage and exotics that were very old or custom-built are often the ones taking advantage of the enclosed car transport, so the exteriors are going to be well-preserved. They will be shielded from weather conditions such as rain, snow, wind-blown debris, or harmful UV rays, and owners can have peace of mind with the enhanced measures that are taken during the trip.
Choosing an enclosed carrier means your vehicle will not only receive physical protection but also benefit from additional care and attention during the loading and unloading processes. Experienced professional drivers handle these operations with precision to prevent any damage that could occur when entering or exiting the trailer.
Convenience also plays a significant role in selecting this type of shipping service since enclosed carriers often provide door-to-door pickup and delivery services, which eliminate the need for multiple transfers between trucks or terminals along the way. This means less hassle for you, as well as reduced mileage on your vehicle, so you can still sell it at a higher price later on.
How Does Enclosed Auto Transport Work?
Unlike open trailers, which expose vehicles to the elements and potential damage, enclosed services use fully covered containers to protect your prized possession from any external factors. See more about the factors that are often involved in a crash on this page here.
Regardless of the season, your exotic model remains shielded throughout the entire journey, since it involves loading your vehicle onto a trailer with walls and a roof made of sturdy materials, such as steel or aluminum. These are designed specifically for secure transportation, often equipped with features like air-ride suspension systems to minimize vibrations and protect delicate shipments.
Different Types of Vehicles that Can Benefit from the Transport
While it's true that some automobiles can withstand the elements and long-distance travel without issue, others require a little extra care and protection. Classic ones often need special handling during transportation, and they include luxury types, vintage, exotic, sports cars, antique, and even motorcycles. For the ones mentioned, using an enclosed carrier provides added security and protection from potential damage caused by road debris and other external factors.
Sellers or collectors often opt for enclosed auto transport because they want to preserve the pristine condition of their valuable investments. Luxury car owners also choose this service to maintain their vehicle's showroom appearance during transit.
Motorcycles are another type of vehicle that may benefit from enclosed auto transport due to their exposed nature on the road. By opting for an enclosed carrier specifically designed for motorcycles' unique dimensions and requirements, bikers can ensure safe delivery without worrying about scratches or dings caused by windblown debris or adverse weather conditions. See more about scratch protection at this link: https://www.wikihow.life/Protect-Cars-from-Scratches.
Choosing the Carrier Trucks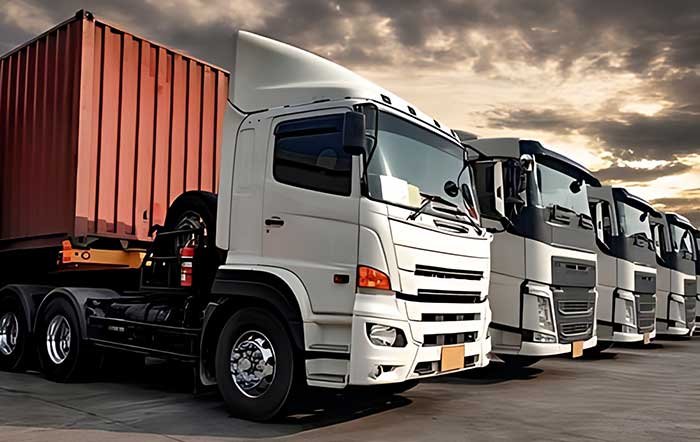 Companies that have an excellent track record of being able to successfully deliver all types of vehicles should be prioritized. You can check their online portfolio, pricing, and ratings are all factors that should be taken into consideration.
Insurance coverage is something that you also need to check because you wouldn't want to be alone in footing the bill when there are accidents on the road or engine failure. Customer reviews and testimonials can also provide valuable insights into the quality of service provided by an enclosed auto transport company. Take the time to read what others have said about their experiences before making a decision.
Consider the level of customer support offered by each company if they will be readily available to answer your questions and address any concerns since a responsive and helpful customer service team can make all the difference when it comes to ensuring a smooth transportation process. Affordability should also matter, so compare the quotes, quality, and services included in the package.