The importance of lead generation for driving sales is obvious to most businesses today. However, when it comes to specific strategies and tactics, many companies don't have a clue where to begin. Survey results indicate that 61% of B2B marketers view lead generation as one of the most serious challenges.
Therefore, it makes sense to cut through a mess of contradicting information available online and pick out the essence of the subject.
So, What Is a Business

Lead Generator

and How Does It Help in Promoting Sales?
Let us start with determining the basic terms. A lead is a person or a company you plan to win as your further customer. A warm business lead is a lead that has already showcased an interest in your company's product or service, for instance, through providing their contact information including name, phone number, or email address.
Lead generator, correspondingly, is a tool or a tactical approach that is used to generate leads. Strategic use of lead generators is crucial for business growth because it aids in:
Obtaining new

business leads

Generating the proper leads
Obtaining new leads refers more to quantity, whereas generating the right leads correlates with quality. Both concepts have their advantages and are important to marketing and sales teams.
Therefore, the respective professionals should familiarize themselves with the necessary tools and approaches if they want to apply them systematically and strategically.
Sales lead data is not private data
Data is essential to your business as it fuels your CRM engine. Your sales leads' data is information related to your company's potential customers. However, it does not include your prospects' private data, such as their home address or family photos.
Lead data primarily relates to your customers' business, including their company contact details, their business interests and needs, tools they are using in their work, and more.
Marketers use this information to structure the process of identifying and targeting sales opportunities. In the outcome, they source out high-quality leads which are most likely to enhance sales.
New B2B Sales Leads Talk Business
Relationships rule sales and talking to people is a great way to start efficient business relationships. Professional conduct and personal engagement aid in creating memorable contacts that are likely to result in a sale. A proper balance between being too formal and too friendly is vital in creating the first impression. Business-related interaction should be conducted through professional social networks such as LinkedIn, rather than Facebook. Direct communication with customers, for instance, via phone calls, is an excellent way to educate, build trust, and eventually drive sales. While some customers prefer to research the product themselves, there are those who would rather go for personal interaction. Therefore, before you refer a customer who has reached out to you to your website, you can suggest getting on a quick call with you.
Quality helps

generate leads

efficiently
The essential purpose of lead generation is creating mutually beneficial relationships and building loyalty in the long run. A high-quality sales lead, or, in other words, a 'perfect client', possesses several key attributes related to the likelihood of obtaining your product or service. These attributes include information collected on several levels:
Contact data.

This is a broad array of information that will further be narrowed down. It mainly includes the prospect's name, business contact details, and position in the company.

Intent data.

This information is deeper than what is collected at the previous level and includes the prospect's interests and needs.

High-quality lead.

This

lead list

contains only the efficient prospects that are most likely to become clients. The information at this level is more specific and includes the prospect's budget and decision-making power.
High-quality leads make your most efficient target focus.
How to

generate leads

for sales?
Businesses today are in a continual search of the ways to find new leads. Although the internet offers countless possibilities and tools for digital lead generation, a marketer should carefully select the most suitable ones. In a nutshell, lead acquisition involves inbound and outbound lead generators. Outbound tactics generally interrupt your customer's work or leisure, demanding their attention, while inbound marketing engages customers' interest naturally and draws them into your funnel.
The most popular outbound lead generators include the following:
TV, radio, and print ads;

Outdoor advertising;

Banner ads, pop-ups, and pop-unders;

Paid reviews;

Forum and comments;

Video ads.
The following are the examples of inbound lead generators:
SEO and PPC;

Thought leadership;

Community building;

Blogging;

Earned social media;

Influencer outreach;

Viral marketing;

Content creation;

Encouraging real reviews.
Generally, marketers find inbound tactics more efficient in lead generation. However, all lead generation channels should be considered for a successful marketing strategy.
Tastes Differ: Real Reviews as a

Lead Generator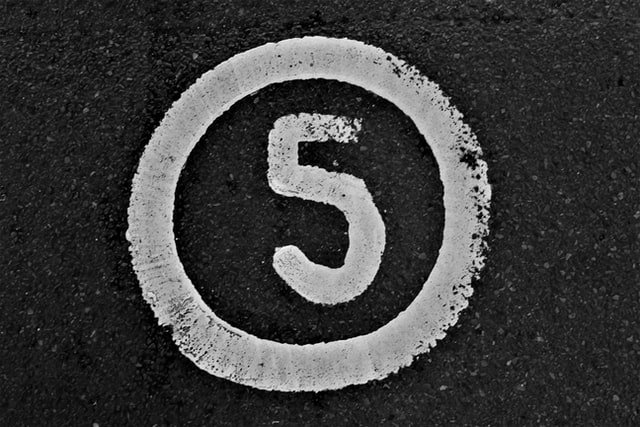 Real reviews are a powerful driver of sales. 85% of customers trust online reviews as much as personal recommendations. Therefore, asking happy clients to share their positive experiences with your products or services aids in urging the new audience to visit your website. However, it is practically impossible to get exclusively positive reviews all the time.
Customers have different tastes, and no product can make absolutely everyone happy. So, it is more than likely that once in a while a brand will encounter a client or clients who will be left dissatisfied. Surprisingly, such reviews can likewise become an efficient lead generator for your business. According to the Journal of Consumer Research, politely expressed customer complaints actually increase the probability of a purchase from your brand.
There are several reasons for that. First, negative reviews reinforce customers' trust in your products, as the customers see that you are open to all opinions. Second, complaints indicate the issues with your products that you can thereby quickly resolve. Finally, by properly tackling customer complaints, you can improve your CRM and attain more loyal clients in the outcome.
Generate Sales Leads

Through CTA Optimization
CTA (Call to Action) is one of the simplest yet the most critical elements of any inbound marketing strategy. CTA is a message to your customer, simple and clear, that grabs attention, emphasizes the value of the offer, and pushes the customer to take action. CTAs can be integrated in all communication types and channels utilized by your brand. Include it in your home page, landing page, your emails, press releases, blog posts, social media profiles, and more.
Since the primary purpose of your CTA is to increase the click-through rates, it is efficient to make CTAs resemble buttons. Although the options for creating a CTA are boundless, the successful Calls to Action do share certain similar characteristics.
Clear and understandable point.

Avoid vague phrasing while providing sufficient information to motivate the visitors and inform them of what you are offering and how it can be accessed.

'Click-able' design.

Your CTA should be shaped in a way that distinguishes it from the rest of the content. Button design is considered the best option; after all, you want your target audience to click on that CTA.

CTA copy should be aligned with the copy on the landing page.

When your prospects follow your CTA, they are directed to a landing page. A person should immediately recognize that they have come to the right place to follow your offer. Therefore, the copy and imagery on a landing page should be consistent with the ones in your CTA.

Efficient CTA should stand out.

While corresponding to your branding guidelines, your CTA should not blend into the background. So, keep it out of the messy areas and make it large, bold, and bright. On top of all that, be creative!

Statistics and a testimonial

. Numbers and brief customer quotes included in your CTA enhance credibility and consequently increase click-through rates.

CTA versions may vary according to location

. Location-specific designs are appropriate, as they help you make the most out of your CTA at each particular place.
Conclusion
Opportunities to drive sales leads are countless. However, all actions taken in this regard should be consistent and start with a detailed marketing strategy.
Our company has a huge experience in the B2B market and can offer you comprehensive solutions to generate sales leads as well as advanced B2B lead generation software. Therefore, if your business needs a push, let us share our knowledge and expertise with you!