It's no secret getting into the habit of pampering with the right skincare products is essential for maintaining healthy skin with a youthful appearance. However, this "right" is what presents a great deal of confusion because there are infinite brands and products available on the market, and this can complicate your shopping experience.
Sometimes, it's to the point of feeling like you're in need of a university degree to understand all of the terms and products you should adopt into your day to day skincare. Out of all the most essential pieces of skin care you should be using, it's often serums that raise a lot of questions.
This is mostly due to their likeness to both moisturisers and face oils, as they moisturise and oil; of course, depending on the ingredients, and the skin type they're meant for to properly take care of oily skin, dry, combination or sensitive.
Still, they aren't to be confused with either moisturisers or oils since they're quite different in their consistency. Simply said, they're the most powerful beauty products you deserve to have in your routine to truly make the most of it.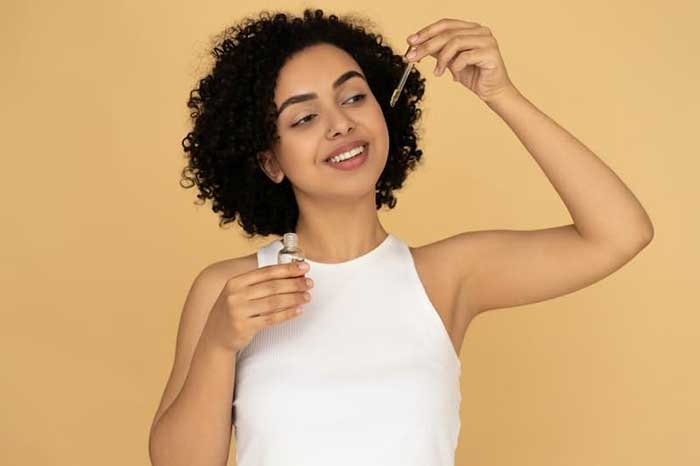 Why Are Serums Worth Your Money?
One of the first things you'd notice about the variety of skincare serums available at beauty stores and cosmetic suppliers is that they come in rather small packages when compared to the rest of the beauty essentials. Often, they come at a somewhat higher price too.
This is due to the fact they're super concentrated and packed with potent active ingredients, such as antioxidants, vitamins, organic plant extracts and essential oils, acids, peptides, and minerals among others. Think of it this way – what you invest in them would more than pay off once you start seeing the results you're after.
It's this collection of nutrients that makes these products useful for addressing various skin issues. This is especially true considering they're able to penetrate the skin more than other types of beauty care and provide deep hydration thanks to the tiny molecules they're made of that create a thin, liquid texture.
Additional reasons you're going to love using a serum include quick absorption which isn't to say about oils and creams, plus the non-comedogenic properties so you won't have to worry about clogged pores, breakouts and acne.
What's the Correct Way to Apply Them?
Now, in terms of use, compared to other basics you should have in your daily skin-pampering rituals, the powerful serums are to be thought of as the main ones that are ideally applied right after cleansers. Also, they're key to use right before moisturisers and the rest of the skincare like foundations, cremes and sunscreens for carefree fun in the sun.
Now, the secret to making the most of the ingredients is how you use the serums. Be sure to lightly cover your face, and not coat it, for which you'd require a bit more than the amount of a pea's size of the product, i.e. two pumps, or three to four drops depending on the consistency and packaging. Use your fingertips to pat it on and smooth it and let it absorb instead of massaging and rubbing it in.
As for whether or not you should use them once or twice, both in your AM and PM care, it largely depends on the product itself so it's best to check the label to be on the safe side. Always read the instructions before applying anything new!
What Are the Different Types of Serums?
Besides the vast array of skincare serums from different brands, in the example of Skinstitut, Cosmedix, Lancome, Dermalogica, and Avene to name a few, that you're going to come across at the well-stocked stores, it's important to point out they also differ in their ingredients. In addition to the quick and great results they bring about.
To reap the benefits they provide, it's important to know their formulas, or rather the type, and what it's meant to treat to know whether or not it's of use for the issues you want to address. The following are the common types of serums you can expect to find:
Anti-Ageing
If you want to age like a fine wine, getting one of these skin serums is mandatory. As you might guess, they're created to treat fine lines and wrinkles, besides targeting loss of firmness and elasticity.
Their key ingredients in the example of peptides, retinoids, hydroxy acids, and vitamin C helps regulate the formation of collagen and plump the skin to give you the youthful appearance you're after. Having the help of this type of serum, you won't have to eat a bowl of tasty and nourishing organic bone broth every day to see results!
Antioxidant
Since we're exposed to all sorts of air pollutants and other environmental toxins on a daily basis, it's only natural for us to be under threat from free radicals and the damage they bring about on our health and skin on a cellular level. Antioxidant serums are the weapons we can use to fight them off, thanks to active ingredients such as vitamin C, vitamin E, retinoids, coenzyme Q10, niacinamide, and ferulic acid.
Hydrating
This type of skincare serums is recommended if you want to get more hydration that would serve as the basis for the moisture you get from other bits of cosmetics. With active ingredients in the likes of hyaluronic acid and glycerin, they draw water into the top layer of the skin, providing a boost in moisture.
Clarifying
Oily skin prone to acne and breakouts requires the use of this type of serums. Containing BHAs, they're able to penetrate deeper thus help regulate the oil production and thoroughly clean out the pores. Since redness and inflammation are typical for oily skin too, other ingredients, such as zinc, willow bark extract and niacinamide, are also used to treat them.
Resurfacing
Individuals with sensitive skin who could do with skin smoothing would find what they're looking for from this type of serum for skin. With ingredients like lactic and salicylic acid, they retexturise, i.e. resurface, dissolving the dead skin cells and offering a smooth outcome.
Brightening
If you're in need of some improvement with your tone, want to hide dark spots or acne marks, and boost your radiance, brightening serums are your go-to choice. Containing hydroxy acids, tranexamic acid, alpha arbutin, and kojic acid, these serums are useful for removing dead and pigmented cells, leaving the skin nourished, and of course bright with a luminous complexion.
Pore-Minimising
The serums created to address the issue of large pores are able to do so thanks to containing exfoliating acids, vitamin C and retinols, responsible for unclogging them, clearing out dead cells, as well as reducing the excess sebum secretion.
Calming
Sensitive and irritated skin urges for soothing with the ingredients like Camelina chamomile oil, Centella asiatica, and propolis famous for their anti-inflammatory and healing properties. Besides restoring the moisture of the top layer of the skin, these serums also cover up the cracks between the cells.