Video marketing for small businesses is challenging even with proper marketing knowledge. Without any marketing background or experience, it turns scary fast. You don't have proper funding, time, or skills to back your work as your experienced competitors.
Small Business Video Marketing: Boon or Bane?
Small business video marketing allows them to interact with customers and increase conversions. Thus far, the results work in favor of small business video marketing. More and more companies adopt video marketing strategies making it evident if you don't use marketing videos for business, you're missing out.
According to statistics, 1 out of 4 customers loses interest if the company does not back their claims and products with video content. Let's see some other benefits of video marketing for business owners in the next section.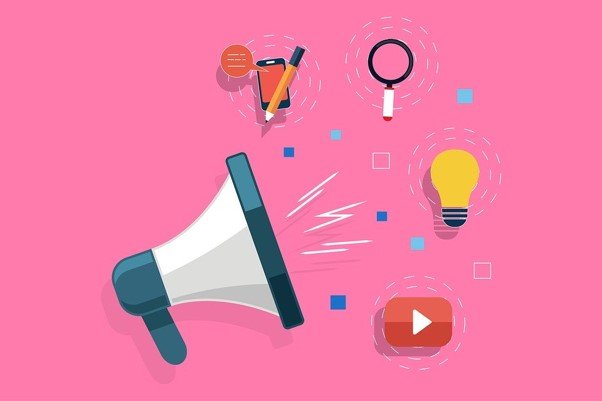 4 Business Video Marketing Benefits
You're wondering why to go to all the trouble and create videos especially if you've no experience in the video production field. Right?
Video production for small businesses does not have to be expensive and difficult. With the right free tools readily available online, you can do most of the work in-house and cut costs. Some advantages of creating a video for small business marketing are given below.
#1. Drive more leads
Videos weren't the best option for a lead generation back in the day, but it is not the same now. With progress in technology, video content is one of the most popular contents on the internet. So, it is now possible to generate more leads with the help of business video marketing.
#2. Boost audience engagement
Videos for small businesses can increase the time spent by visitors on their website and encourage them to do business with you. Using automation tools like Wistia Infusionsoft can help you gain better insights on the average time spent on pages and marketing campaigns. This takes us to the next benefit of video marketing for business owners–In-depth Analytics.
#3. Better analytics
Want to see how your marketing strategy performs? Video content provides comprehensive data that gives you all the necessary information to track its performance.
#4. Improve conversion rate
For marketers, marketing videos for small business owners is a goldmine. By using simple methods like adding small business videos to the website, they draw in more conversions than simple content marketing.
5 Marketing Tips and Tricks for Small Business Videos
Small businesses and startups are on a tight budget when it comes to marketing (or anything!). Don't worry, we have got you covered. Follow these simple yet effective tips to get make local business video marketing easy and cost-effective.
#1۔ No Studio Required
You don't have the resources to set up a professional studio in your workplace. There's no need to panic because you won't need it. Just add a backdrop, lighting, and amp up the audio in a conference room or any room. Here's your makeshift studio.
#2۔ Get the Perfect Lighting
You may want to spare some cash for lighting equipment. You need just the right amount of exposure to create a professional-looking video. Look at this video to see how you can create a video for business marketing (in-house) using less than $100 lighting gear. While we're at it, buy professional sound equipment like microphones so the customers can hear you.
#3۔ High-Tech Camera? No Need!
Who said you need to spend hundreds of dollars on a professional camera? Especially since we're all walking around with smartphones with good quality cameras? iPhones, One Plus devices, and any other phone with a good camera can be used with the lighting and sound equipment to create a professional local business video.
#4۔ Stick to the Script
When creating video for business marketing, it is important to know what needs to be said and done. Write a script containing everything to be included in the video. Do not go off the script as it will make it difficult for the viewer to understand the concept of the video. Keep it short and to the point.
#5۔ Using Tools for Small Business Video Marketing
There are several tools available for creating professional-looking video content free of cost or at comparatively low costs. Some of them are,
Splasheo
Animoto
Camtasia
Adobe Spark
Once you create video content for marketing, you can use tools like Viboom to promote your video across different platforms. You can contact the Viboom team here for any queries. Also, you can use tools to host the video, this gives it a personalized feel and lets the audience better connect with your business.